---
The National Mining Association (NMA) has applauded President Trump's executive order on the costly Clean Power Plan (CPP) and the Department of the Interior moratorium on federal coal leasing.
The order begins the process to unwind the CPP, the Obama administration's signature climate change regulation that was stayed by the Supreme Court one year ago. Lifting the federal coal moratorium would remove the cloud over future investments in a coal region responsible for 40% of the US coal supply.
"The clean power plan and the moratorium served the interests of political activists, not the American people," said Hal Quinn, NMA President and CEO. "The president's actions today help to restore common sense priorities and the important balance between costs and benefits that have been missing from federal regulatory policies."
Quinn called the CPP "an unlawful attempt to radically transform the nation's power grid, destroying valuable energy assets and leaving our economy more vulnerable to rising power prices—all for no discernible environmental benefit."
EIA recently found that unplugging the CPP would preserve 240 million t of annual coal production (EIA AEO 2017), saving 27 700 high-wage mining jobs and an additional 99 849 jobs throughout the supply chain, according to NMA estimates.
"The moratorium on federal coal leasing was entirely without merit and rested on politically contrived reasoning," Quinn added. The moratorium was never about a fair return to the taxpayer, and all about capitulating to the demands of the "keep-it-in-the-ground' movement. By every metric, the federal coal leasing programme is highly profitable to taxpayers with annual leasing revenues in 2015 double the amount received 12 years ago."
Read the article online at: https://www.worldcoal.com/power/03042017/nma-applauds-cpp-executive-order/
You might also like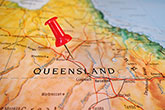 CIMIC Group's minerals processing company, Sedgman, has secured an operations and maintenance contract in the Bowen Basin, Queensland, from Pembroke Resources.