---
Regional Queenslanders are sending a clear message that they are fed up with activists who break the law to protest against new mines and infrastructure, Queensland Resources Council (QRC) Chief Executive Ian Macfarlane said.
Polling conducted for the resources industry in the key regions around Rockhampton, Gladstone, Mackay and Townsville has found more than three quarters of regional Queenslanders don't agree with law breaking activists who flout the law to try and stop projects.
"It's little wonder that regional Queenslanders say enough is enough. For too long they've put up with out of town, interstate and even overseas protestors breaking the law to try and hold up new resources projects," Macfarlane said.
"This message should be a wake-up call that Queenslanders won't put up with this type of reckless behaviour and neither should politicians. There should be no tolerance of activists who think the law doesn't apply to them."
The polling has also found that more than 63% of regional Queenslanders don't want foreign organisations or individuals to be able to fund action that stands in the way of legally approved coal projects.
"Resources projects go through rigorous and robust approvals relating to land use and rehabilitation, water use and other environmental considerations," Macfarlane said.
"Queenslanders understand the importance of the resources industry, which will pay more than AUS$5.1 billion in royalty taxes this year, and which employs more than 316 000 Queenslanders.
"About 85% of the regional Queenslanders surveyed said the coal industry is an important contributor to the economy.
"We have worked together to create a strong and successful resources industry which delivers for all Queenslanders, which operates sustainably, and which works hand-in-hand with other industries such as agriculture and tourism.
"Queenslanders won't be bullied by overseas interference that exists solely to stand in the way of Queensland jobs and investment. All levels of Government should also say enough is enough, and close the door to overseas interference in our democracy."
Read the article online at: https://www.worldcoal.com/mining/27122018/queenslanders-call-time-on-law-breaking-activists/
You might also like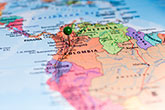 Benjamin Hill has entered into a nonbinding letter of intent with Aion to acquire interest in a Colombia coal project.