Mining - 27 December 2018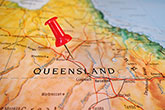 Regional Queenslanders are fed up with activists who break the law to protest against new mines and infrastructure.
The mining right and environmental authorisation over the Eloff coal project has been granted.
Mitsubishi Hitachi Power Systems Ltd. has awarded certificates of appreciation to four companies that have made significant contributions to its business operations in 2018.