---
Teck Resources Ltd recently announced its 3Q20 results, and provided an update on the progress made to advance priority projects and reduce costs.
"We made significant progress during the quarter on our priority projects, including safely ramping back up construction at our QB2 project and advancing the Neptune Bulk Terminals upgrade in line with schedule and budget. Our financial performance recovered strongly from a second quarter that was significantly negatively impacted by COVID-19, and despite the decline in realized steelmaking coal prices, we posted gains in profitability and operating cash flows," said Don Lindsay, President and CEO.
"Across our business, our people have adapted to the new normal of operating through the pandemic, staying focused on health and safety while continuing to responsibly produce materials essential to the global economic recovery."
Highlights
Adjusted profit attributable to shareholders in 3Q20 of CAN$130 million or CAN$0.24 per share.
Adjusted EBITDAin 3Q20 of CAN$638 million.
Adjusted site cash cost of sales in our steelmaking coal business is expected to be below US$60/t by year end.
Neptune Bulk Terminals upgrade project is progressing in line with budget and schedule. The 5-month planned shutdown concluded in September, having delivered the expected benefits for safe and productive construction work on the upgrade project. All major equipment has been delivered to site.
QB2 construction activities are safely ramping back up towards full construction levels with over 7000 people currently on site and the project is expected to be approximately 40% complete by year end.
Approximately CAN$270 million in operating cost reductions and CAN$550 million in capital cost reductions have been achieved to date from expected spending contemplated at the end of June 2019.
The company continues to manage through the challenges presented by COVID-19 to protect the safety and health of its employees, contractors and communities in which it operate.
Key updates
Increasing margins in steelmaking coal business
Steelmaking coal adjusted site cash cost of sales decreased in 3Q20 to CAN$67/t. Adjusted site cash cost of sales are expected to decrease over the remainder of 2020 and the company expects to exit the year below CAN$60/t due to:
Declining strip ratios, as planned.
Elkview plant expansion and the closure of our higher cost Cardinal River Operations.
Benefits of the cost reduction and RACE21TM programmes.
The company is nearing completion of construction of its Fording River South Active Water Treatment Facility (completion expected near the end of 1Q21) and the Elkview saturated rock fill will be commissioned in 4Q20, ahead of schedule and under budget.
Neptune Bulk Terminals
The Neptune Bulk Terminals upgrade project remains in line with the previously announced capital estimate and schedule.
To date, COVID-19 related issues have not substantially impacted works on the critical path.
The 5-month planned shutdown at Neptune Bulk Terminals concluded in September, having delivered the expected benefits for safe and productive construction work on the upgrade project. Construction is progressing according to plan, with completion expected in 1Q21.
Major equipment deliveries are complete with all equipment on site, concluding with the new shiploader arrival at the terminal on 8 October 2020.
Operational readiness efforts are well underway with commissioning on major pieces of equipment including the single dumper and stacker reclaimer proceeding according to, or ahead of, plan.
Executing the copper growth strategy
Through 3Q20, the project continued its staged ramp up of the construction workforce towards pre-COVID-19 levels in line with the company's plans developed in 2Q20.
Currently, over 7000 people on site and planning to continue ramp up through 4Q20, targeting over 9000 people by the end of the year. All major contractors remobilised and work is progressing well across the project in line with our ramp-up plan.
The construction of the additional camp space is progressing well and will provide additional capacity as this begins to come on line in 4Q20 and the company is aiming to achieve overall project progress of approximately 40% by the end of the year.
First production is expected in 2H22, but is dependent on the continued ability to successfully manage through COVID-19 going forward. The cost and schedule impact of the temporary suspension due to COVID-19 is estimated as follows:
In 3Q20, the company expensed approximately CAN$107 million of costs associated with the QB2 project suspension and remobilisation and CAN$23 million of interest that would have otherwise been capitalised for the project.
As at the end of 3Q20, due to the suspension, the company has expensed total costs of CAN$272 million and CAN$103 million of interest that would have otherwise been capitalised for the project.
The estimated impact from the suspension, including expensed costs, is expected to be approximately US$350 – US$400 million (excluding interest) with a schedule delay of approximately 5 – 6 months.
In addition, the company is in the process of constructing more camp space at an incremental cost of US$45 million that would not have been required absent COVID-19.
Read the article online at: https://www.worldcoal.com/mining/27102020/tech-reports-unaudited-3q20-results/
You might also like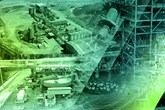 DRA Global has secured the contract for a major design package for Whitehaven Coal's Vickery Extension Project located in New South Wales, Australia.