---
A majority of American voters support the use of coal as part of a diverse mix of energy resources, according to national polling released by the National Mining Association (NMA).
With arguments on the Clean Power Plan (CPP) just weeks away, the poll, conducted 3-5 August, found that nearly seven in 10 voters support a continued mix of resources that includes coal, natural gas, nuclear power and renewable sources, with just 15% opposing (19% did not answer).
"The numbers are clear: Americans expect reliable and affordable energy, powered by a diverse mix of energy sources including coal, natural gas, nuclear power, oil and renewable sources," said Hal Quinn, NMA's president and CEO. "The CPP would block that choice by unlawfully restructuring our entire energy grid to reduce an affordable energy option and inevitably raise energy prices for all Americans."
Findings
Poll finding: Nearly seven in 10 voters support a mix of coal, natural gas, nuclear power and renewable power sources to ensure reliability and lower costs, with just 15% opposing (19% did not answer).
Fact about CPP: The EPA's own estimates forecast that the CPP will force the retirement of 56 coal-fired power plants from 2016–2018—plants that used 55.3 million t of coal in 2014—limiting the ability to rely on coal for the diversification that allows price increases in any one fuel to be offset by another.
Poll finding: When asked about their energy concerns, American voters are most concerned about costs, with dependence on foreign resources and environmental impacts following.
Fact about CPP: If CPP is implemented, the typical annual household electricity bills in 2020 will be more than a third higher than they were in 2012. At the same time, climate change benefits will be virtually unmeasurable, with global temperatures reduced by just 0.016 degree Fahrenheit over the next century.
Poll finding: 87% of Americans think their electricity costs, which today come from a mix that includes 34% coal, are either "just right" (46%) or "too high" (41%).
Fact about CPP: Currently Americans save an estimated US$93 billion in electricity costs annually through the diverse power grid that is anchored by coal. Under the CPP, however, more than 40 states will face double-digit increases in the cost of electricity, with the CPP increasing wholesale electricity prices by US$214 billion, and an additional US$64 billion for the construction of replacement generating capacity.
Poll finding: Seven in 10 voters, regardless of party affiliation, support federal investment in the development of technologies that will continue to make coal-powered energy cleaner.
Fact about CPP: While ignored by the CPP, clean coal technologies are making combustion of coal more efficient, achieving a more than 90% reduction in emissions of sulfur dioxide and nitrogen oxide over the last few decades. Ongoing advancements in high efficiency, low emission (HELE) coal technologies and carbon capture and storage (CCS) hold significant promise for the future. These advances in technology will slow or vanish without a durable coal-based generation capacity.
Edited from press release by Angharad Lock
Read the article online at: https://www.worldcoal.com/mining/24082016/nma-energy-mix-poll-results-2302/
You might also like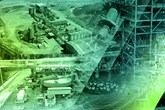 DRA Global has secured the contract for a major design package for Whitehaven Coal's Vickery Extension Project located in New South Wales, Australia.