---
The US Department of Labor's Mine Safety and Health Administration has announced that the agency is enhancing enforcement of its 'Rules to Live By' initiative of standards commonly cited following mining deaths, as well as nine underground coal mine exam rule standards for hazards that pose the greatest risk to miners in underground coal mines.
Addititionally, the agency announced plans to add two new standards as part of 'Rules to Live By IV', specifically safe lighting of surface work areas at coal mines and protection from falling materials at metal and nonmetal mines.
Effective 1 July 2016, MSHA will more extensively employ its web-based Rules to Live By and exam rule calculators to determine the number of Rules to Live By and exam rule citations and orders issued during the most recent completed inspection periods for which data are available. Inspectors will provide mine operators with a copy of the results and these results will be added to criteria for consideration of impact inspections.
In an effort to prevent mining deaths, MSHA launched its Rules to Live By outreach and enforcement initiative in 2010.
"MSHA analysed the cause of death of hundreds of US mining fatalities in a 10 yr period to identify the conditions and practices that contributed to the fatalities, safety standards violated, root causes and abatement practices," said Joseph A. Main, Assistant Secretary of labor for mine safety and health. "With this information, we can better target the causes and take action to prevent needless mining deaths."
The agency analysis states that fatalities associated with Rules to Live By standards have decreased by an average of 23%.
"It is absolutely imperative that mine operators conduct examinations of mines each day to assure they are in compliance with the Rules to Live By and examination standards linked to most of the mining deaths," said Main. "While we have seen some progress, we are not where we need to be if these fatalities are to be prevented. That is why we are increasing attention on these critical standards. We urge the mining industry to do the same."
Edited from press release by Angharad Lock
Read the article online at: https://www.worldcoal.com/mining/23052016/msha-focuses-on-safety-standards-649/
You might also like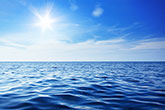 Kawasaki Kisen Kaisha, Ltd. and Electric Power Development Co., Ltd. have decided to install the "Seawing," an automated kite system using wind power, on CORONA CITRUS, an 88 000 DWT-type special coal carrier for J-POWER.