---
Teck Resources Ltd has announced its unaudited annual and 4Q20 results and guidance for 2021.
"Without question, 2020 was one of the most challenging years any of us have experienced, as we worked to manage through the global pandemic and its impacts on people, communities and the economy. The Teck team rose to meet that challenge, putting in place comprehensive measures to protect health and safety and ensure we could continue to operate responsibly and progress our strategy to grow copper production and optimise productivity and cost structures at our existing operations," said Don Lindsay, President and CEO.
"In 4Q20, we delivered the strongest quarterly financial results of 2020, while also outperforming the same period in 2019. As of the end of the year, we achieved our target of 40% overall completion of our QB2 Project which, when operating at full capacity, will double our total consolidated copper production. This, in conjunction with our ongoing focus on reducing costs and deploying RACE21TM technology-driven improvements across our operations, will ensure we are well positioned as the rollout of vaccines and broad-based economic stimulus drive global economic recovery and associated commodity demand."
Highlights
Adjusted profit attributable to shareholders of US$248 million or US$0.47 per share in 4Q20 and US$561 million or US$1.05 per share for the year.
Adjusted EBITDA of US$839 million in 4Q20 and US$2.6 billion for the year.
The QB2 project met its target of 40% overall completion at the end of 2020, with the on-site workforce ramped back up to pre-COVID-19 construction levels.
The copper business unit had a strong 4Q20, supported by an increase in copper prices. Copper production in the quarter was 78 100 t with net cash unit costs of US$1.27/lb sold.
Adjusted site cash cost of sales in 4Q20 in its steelmaking coal business of US$58/t down US$9/t compared to 3Q20.
Steelmaking coal sales near the top end of the company's 4Q20 guidance range at 6.1 million t with nearly 20% of sales to Chinese customers. Subsequent to the end of 2020, FOB Australia pricing levels increased significantly and are currently approximately US$40/t higher than at the start of 2021, and CFR China prices have increased to above US$220/t.
Exceeded cost reduction target, realising more than US$1 billion in savings as of the end of 2020.
Financial summary 4Q20 and annual 2020
In 4Q20, the company recorded a non-cash, pre-tax impairment of US$597 million (after-tax US$438 million) on its interest in Fort Hills.
Liquidity of US$6.5 billion as at 17 February 2021.
Key updates
Executing on its copper growth strategy – QB2 a long-life, low-cost operation with major expansion potential.
Through 4Q20, the project continued its staged ramp up of the construction workforce to pre-COVID-19 levels in line with our plans developed in 2Q20.

The project continues to enhance its protocols for, and management of, COVID-19.
Work is progressing across the project in line with the current plan.
Achieved the target of overall project progress of 40% at year end.
First production is expected in 2H22, but is dependent on the company's continued ability to successfully manage through the impacts of COVID-19, among other things.

The company has updated its estimate of the overall COVID-19 related project costs based on its current assumptions arising from the suspension and impacts to construction productivity seen to date under its COVID-19 protocols.

The estimated impact, including expensed costs and additional camp space, is expected to be approximately US$450 – US$500 million (excluding interest), an increase of approximately US$50 million over the previous guidance.
Operational resilience
Despite ongoing challenges associated with COVID-19, in 2H20 the company's operations performed in line with plan and without significant impacts carrying over to its 2021 operating plans.

All of its business units achieved 2H20 production and sales guidance.
The zinc, steelmaking coal and energy business units achieved 2H20 unit cost guidance and the copper business unit achieved 2H20 net unit cost guidance.
In 2020, the safety performance metrics were at their lowest, representing the company's safest year on record.
Increasing margins in the steelmaking coal business
Steelmaking coal adjusted site cash cost of sales decreased in 4Q20 to US$58/t, ahead of plan due to:
Elkview plant expansion.

The closure of the company's higher cost Cardinal River Operations.
Declining strip ratios, as planned.
Benefits of the cost reduction programme.
RACE21 initiatives.

The company completed construction and pre-commissioning of the Elkview saturated rock fill in 4Q20, on schedule and below budget.
The Neptune Bulk Terminals (Neptune) upgrade project to secure a lower cost, more reliable supply chain for its steelmaking coal is in the final phase of construction.

All major equipment has been installed and work activity is focused on final mechanical installations and completion of electrical and control systems. Significant new facilities have already been placed into operation and are performing to plan.
The surge in COVID-19 infections that started in 4Q20 has impacted both cost and schedule on the project, although first steelmaking coal is still expected to be handled through the new double dumper in early 2Q21. The total cost of the project before the impact of COVID-19 is expected to be approximately 10% above the previous estimate and costs associated with COVID-19 impacts since the onset of the pandemic are estimated to be an additional US$80 to US$100 million.
Financial position
The company has US$3.7 billion available on its US$4 billion revolving credit facility and the US$1 billion revolving credit facility is undrawn as at 17 February 2021. These facilities are committed to November 2024 and June 2022, respectively. Neither facility has an earnings or cash flow based financial covenant, a credit rating trigger or a general material adverse effect borrowing condition.
Since the launch of its cost reduction programme at the beginning of 4Q19, the company has realised approximately US$355 million in operating cost and US$710 million in capital cost reductions. These reductions are against its expected spending that was contemplated at the end of June 2019. The cost reduction programme is now complete and reductions are included in our operating plans and guidance.
Safety and sustainability leadership
Health and Safety is a core value for Teck. The company is deeply saddened by the fatality that took place in January 2021 at its Red Dog operations, and the investigation of the incident is ongoing.
The company was named to the S&P 2020 Dow Jones Sustainability World Index for the 11th consecutive year and recognised as an industry leader in Metals and Mining. It was also recognised in January as one of the 2021 Global 100 Most Sustainable Corporations by Corporate Knights.
Teck was named to the Forbes World's Best Employers 2020 list, Canada's Top Employers for Young People 2021 and as one of Canada's Top 100 Employers for the fourth consecutive year by Mediacorp Canada's Top Employer's programme.
The company was named to the 2021 Bloomberg Gender-Equality Index for the fourth straight year.
Read the article online at: https://www.worldcoal.com/mining/22022021/teck-resources-reports-unaudited-annual-and-4q20-results/
You might also like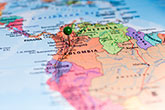 Benjamin Hill has entered into a nonbinding letter of intent with Aion to acquire interest in a Colombia coal project.