BHP announces sales of Blackwater and Daunia mines to Whitehaven Coal
Published by Will Owen, Editor
World Coal,
---
BHP and Mitsubishi Development Pty Ltd (MDP) have signed asset sale agreements to divest the Blackwater and Daunia mines, which are part of the BHP Mitsubishi Alliance (BMA) metallurgical coal joint venture in Queensland. Each of BHP and MDP hold a 50% interest in BMA.
Two wholly owned subsidiaries of Whitehaven Coal have agreed to acquire the Blackwater mine and Daunia mine respectively for cash consideration of up to US$4.1 billion. Whitehaven Coal has guaranteed the obligations of each buyer.
The purchase price comprises US$2.1 billion cash on completion, US$1.1 billion in cash over three years after completion and the potential for up to US$0.9 billion in a price-linked earnout payable over three years. Excluding the price-linked earnout, this represents an Enterprise Value/Reserves multiple of 12.8/t.
The sale is subject to the satisfaction of certain conditions, including competition and regulatory approvals. The buyers have agreed to pay a US$100 million deposit on signing which BHP and MDP are entitled to retain if the proposed divestment is terminated in certain limited circumstances.
Completion is expected to occur in the June 2024 quarter. The buyers will assume economic and operating control of the Daunia and Blackwater mines on completion of the sale, including all current and future environmental liabilities and rehabilitation obligations.
BMA will continue to operate the assets until completion and work closely with the buyers and Whitehaven Coal to ensure a successful transition of ownership. BHP will support certain transitional services to the buyers for a short period of time after completion.
Geraldine Slattery, BHP's President Minerals Australia, said:
"This transaction has delivered a good outcome for the BHP Mitsubishi Alliance, our workforce and the communities around the Blackwater and Daunia operations.
"Whitehaven Coal has a strong track record as a responsible and reliable operator, and we will work closely with them to achieve a smooth change of ownership focused on maintaining safe and productive operations and supporting people and communities through the transition.
"In line with our long-term strategy, we will continue to develop our high-quality metallurgical coal assets in Queensland, which are sought after by global steelmakers and needed to support the energy transition."
Paul Flynn, CEO & Managing Director of Whitehaven, said:
"This is a compelling transaction for Whitehaven that accelerates our strategy, transforms our company, and delivers substantial value for our shareholders.
"This transformational acquisition will pivot our portfolio towards metallurgical coal, which has been a core pillar of our strategy for many years making this a better-balanced business. Our thermal coal business remains strategically important as we continue to provide much-needed coal products to support the global energy transition and as customers seek our high-quality and high-CV products to limit their emissions.
"This is a highly attractive and materially earnings accretive acquisition, with considerable upside potential, which we expect will deliver meaningful returns to our shareholders for many years to come. It strengthens our portfolio of quality, long life assets in attractive locations providing geographic and operational diversification and scale benefits.
"Daunia and Blackwater produce much-needed metallurgical coal that is in high demand across Asia – including in India and Southeast Asia where population growth and economic development is expected to drive strong demand for steel production and metallurgical coal through to at least 2050. This acquisition will increase our exposure to these high growth market segments while expanding our regional footprint through new customers.
"We look forward to completing the transaction and welcoming the teams at Daunia and Blackwater into the Whitehaven business, and working with the local community and other stakeholders who will remain an important part of our operations."
Read the article online at: https://www.worldcoal.com/mining/19102023/bhp-announces-sales-of-blackwater-and-daunia-mines-to-whitehaven-coal/
You might also like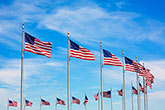 According to a recent release from the EIA, US coal-related CO2 emissions decreased by 68 million t in 2022, while overall US energy-related CO2 emissions increased slightly.