---
New Acland Mine's reputation as a world leader in responsible coal mining has once again attracted international interest with a tour of the operation by Filipino business and government representatives.
Joined by The University of Queensland's Sustainable Minerals Institute (SMI), the delegation explored New Acland's environmental and social initiatives. The delegation's tour was the tenth this year of an international group to site. SMI-People Centres Manager for Training and Knowledge Transfer Lynda Lawson, said the Philippines were currently experiencing a period of public debate about the impacts of coal mining.
"Given current attitudes to coal mining in the Philippines, our visitors were interested in learning about what responsible coal mining looks like in Australia and how mining can successfully co-exist with local communities," Lynda said. "New Acland is a prime example of a mine going above and beyond to rehabilitate their mined land and integrate it back into farming operations as soon as possible behind mining activity.
"Our visitors were particularly impressed to see cattle in rehabilitated paddocks only a stones throw away from New Acland's active mining pits.
"When you're touring New Acland Mine, there's literally rehab and vegetation out one window, and coal and mining trucks out the other."
New licence applications
The tour group included the Hon. Sol Matugas, Governor of Surigao del Norte Province on the Island of Mindanao who is currently considering an application for a new gold mine in her area.
The Philippine tour marked the 43rd tour of New Acland Mine this year, which includes free tours for the general public held every month.
Read the article online at: https://www.worldcoal.com/mining/19092017/new-acland-mine-applauded-for-responsible-coal-mining/
You might also like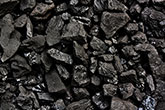 According to a recent release from Rystad Energy, global coal-fired power generation is on track to peak in 2023, as new sources of renewable and low-carbon energy expand rapidly.