---
New Acland Mine continues to prove itself as an industry leader in mining innovation trialling, which could be the first ever Australian coal application of a novel 'sorting' technology.
Commonly used to process minerals, New Acland has repurposed the technology and applied it to coal processing using x-ray and high-pressure air jets to eject reject material from raw coal before it enters the wash plant.
New Acland's wash plant Manager Robert Rashleigh said New Acland could potentially be the first Australian coal mine to install this sorting technology in its wash plant.
"While this technology is currently used in processing mineral ores like tungsten and nickel, our trial has shown that it can also process New Acland coal with good results," Rashleigh said. "To put it simply, using this sorting technique is attractive to us because it means we can put a higher quality raw coal through the wash plant, which in turn means a higher yield."
"Basically, by sending some of the coal through this sorter first, our wash plant would be doing less work getting rid of reject, and more work processing product coal."
New Hope Group's Principal Process Engineer Michael Rodgers is responsible for overseeing the trial and said the results from phase one were currently being reviewed.
"Right now we're evaluating the outcomes from phase one of the trial, which put New Acland coal through a sorting unit in Melbourne at a Steinert Australia testing facility," Rodgers said. "If New Hope gives us the nod to proceed with the technology we'll move into phase two of the trial, which could potentially see us bring a sorting unit onsite to New Acland next year."
"Using the new technology at the mine site will let us test it on a large scale and test how it interacts with the rest of our wash plant operations."
New Acland Mine and New Hope Group are no strangers to repurposing technologies to suit coal application with other innovative uses of the Wirtgen Surface Miner and Guarded Resistivity Tool.
Read the article online at: https://www.worldcoal.com/mining/18052017/new-acland-mine-blazes-new-trail-in-coal-processing/
You might also like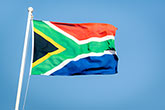 Black Royalty Minerals Koornfontein has signed Bettercoal's letter of commitment.