---
The Queensland government is reaping the benefits of its health-driven response to COVID-19 and being able to rely on the state's AUS$82.6 billion resources sector to underpin the state economy, Queensland Resources Council (QRC) Chief Executive, Ian Macfarlane, has said.
Macfarlane praised the government's willingness to work with the resources sector to establish industry-specific COVID-19 protocols, which had set Queensland up to survive the pandemic and thrive beyond it.
"Resources companies and workers have done, and are continuing to do, everything they can to follow Queensland health protocols to keep our communities safe," he said.
"I'm pleased to say that so far, we have not had one reported case of workplace transmission.
"Because of this, the resources sector has been able to contribute AUS$82.6 billion to the state economy in the last financial year, which included AUS$4.5 billion in royalties and other taxes.
"We've also continued to support the jobs of 420 000 people, and we expect job opportunities across our sector to continue to increase over the next 12 months.
This is something we're very proud of, and we hope the people of Queensland are too."
Macfarlane said if there was one positive outcome from COVID-19, it was a greater awareness within government and across the community of the importance of the resources sector to Queensland's future.
"The numbers speak for themselves in today's budget papers, as we see economic growth recovering and workforce participation and job creation continuing, largely due to the resources sector's enormous contribution to this state," he continued.
"Strengthening export prices across a range of key resource commodities – from aluminium to zinc, and everything in between – is more good news because any revenue growth automatically increases the amount of royalties paid by resources companies directly to the government."
Macfarlane added that total state royalties are forecast to grow by 61% over forward estimates, which is positive news for the resources sector and the state economy.
"This strong growth is most pronounced for Queensland top exports, coal and LNG," he said.
"On top of that, across the forward estimates to 2024 – 2025, Queensland Treasury has projected petroleum royalties will increase by 110% and coal royalties by 69%.
"Key prices for Queensland metals prices have also recovered to above pre-pandemic levels, with mineral royalties projected to remain steady over the forward estimates."
Macfarlane said future growth in Queensland's resources sector will include blue-sky opportunities from the rapid growth of renewable energy combined with the steady demand for Queensland's traditional energy exports like gas and coal.
He said it was essential for the Queensland Resources Industry Development Plan, currently in its community consultation phase, to focus on growth opportunities for the sector.
The QRC also commended the government on:
Including Blackwater Hospital in its AUS$70 million Building Rural & Remote Health Programme.
AUS$7.2 million for redevelopment of Moura Multipurpose Healthcare Service.
AUS$118.5 million towards ongoing development of the Port of Gladstone:

AUS$44.1 million for RG Tanna Coal Terminal asset upgrades.
AUS$14.1 million for port services projects, including Clinton Bypass Channel Widening.
AUS$9.8 million for Auckland Point berth upgrades.
AUS$6.5 million for marina and pilot projects.

Spending 61.2% of its capital programme outside of Greater Brisbane, which is where 80% of resources workers live.
Read the article online at: https://www.worldcoal.com/mining/16062021/queensland-resources-the-power-behind-the-state-budget/
You might also like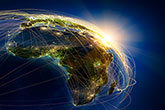 Contango Holdings Plc has advised that the production of washed coking coal has commenced at its flagship Lubu Coking Coal Project in Zimbabwe.