---
The 'Environmental Protection and Other Legislation Amendment Bill 2020' was another layer of red tape and bureaucracy on the resources sector at a time when the industry is working hard during the COVID-19 pandemic to keep jobs and the Queensland economy going, Queensland Resources Council (QRC) Chief Executive, Ian Macfarlane, recently told the Natural Resources, Agricultural Industry Development and Environment Committee.
At a time when the resources sector needs a government that is willing to publicly back the sector both in Parliament and outside Parliament, and advocate for the 372 000 men and women supported by the sector who help pay the AUS$5.2 billion in royalty taxes, we are instead getting more uncertainty and rushed legislation," he said.
The QRC has recently appeared before the committee reviewing the legislation and urged it to recommend the state government clarify aspects of the legislation particularly the qualifications and role of the Rehabilitation Commissioner it proposes to establish.
"The very poor consultation process surrounding this Bill has left a number of questions about its cost and impact on the industry unanswered, and the government needed to provide more details on the proposal for a Rehabilitation Commissioner," Macfarlane said.
"Our industries adheres to some of the strictest environmental regulations in the world but was held back by a lack of genuine consultation from government during the preparation of this legislation.
"The government's legislation doesn't give the industry confidence that the Rehabilitation Commissioner will have sound knowledge and experience in how the mining sector operates, and hence rehabilitates, across different commodities and having regard to different technical considerations.
"QRC simply requests that the Bill include appropriate qualifications for the Rehabilitation Commissioner, like other similar statutory roles."
The government plans to commit AUS$8 million for the Rehabilitation Commissioner role through to 2025.
Macfarlane said the legislation also did not provide sufficient confidentiality safeguards for the mining sector relating to the information that may be requested by, and shared with, the Rehabilitation Commissioner and supporting staff.
Read the article online at: https://www.worldcoal.com/mining/14072020/qrc-asks-for-legislation-clarity/
You might also like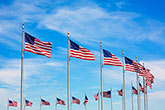 According to a recent release from the EIA, US coal-related CO2 emissions decreased by 68 million t in 2022, while overall US energy-related CO2 emissions increased slightly.