---
The phrase 'information is power' is a widely used term. However, RCT believes its relevant information that empowers customers; which is why for the past 10 years, the company has been providing exactly that.
This information journey began in 2005 when RCT saw the opportunity to expand into a new market following feedback received from customers about the demand for information in the logistics market.
"There was definitely a gap in the market for a reliable package around third party hardware so RCT jumped at the chance to fill the niche," said RCT's Head of Product Management, Dave Holman.
RCT began by collecting forklift and logistics data using a third party hardware, however, it wasn't long until the company were forced to design and manufacture something more suitable to the application and the SmarTrack® Fleet Management was created.
"It's a rock-solid, effective, fit-for-purpose, easy to maintain, wed-based reporting system that delivers relevant fleet information in real-time to any device with internet access," he said.
Managing industrial or logistics fleets can often be problematic as they generally comprise of a large, mixed fleet.
"An information system like SmarTrack® can provide information on machine utilisation, servicing, and damage," said Mr Holman.
"SmarTrack® provides our customer with live, up-to-date information allowing them to effectively manage their fleet without leaving their desk."
With more than 4000 units in the field, RCT is the second largest supplier of information solutions to the industrial market. However, a worldwide distribution deal signed with a prominent German forklift manufacturer will see the company deliver significantly more in the near future.
On the back of SmarTrack®'s success in the information systems field RCT wanted to take this extensive experience in empowering its customers with the latest machine information and apply it to the mining industry.
"As the mining industry looked to increase efficiencies, the demand for relevant information grew so RCT set its sights on being able to deliver this data within the confines of an underground communications network."
In response to this industry demand, RCT designed a solution which empowers the customer to make their business efficient; rather than just overload them with information.
This saw the deliverance of the EarthTrack® Fleet Management solution, specifically designed to meet the data management needs of the mining industry.
"The relevant data delivered to customers results in sites achieving KPI's by targeting efficiencies of machines," said Mr Holman. "Agnostic across all machines, this cost-effective solution has no real limitation to what it can offer," he added.
With more than 10 years' experience in the information systems business, RCT is well-versed in providing clients with relevant information for its customers to get the most out of their fleets – regardless of what industry they are in.
Read the article online at: https://www.worldcoal.com/mining/08092017/rct-information-systems-in-the-field-for-10-years/
You might also like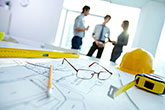 Two large carbon capture projects recently held a groundbreaking ceremony at the Wyoming Integrated Test Center (ITC).