---
A longwall system in the world's most northerly coalfield is up for sale. The mechanism was installed in Lunckefjell mine, Norway, 5 years ago but worked for only a few months before the operation was halted. It is now surplus to requirements following the Norwegian government's decision to close all but one of its mines on the island of Spitsbergen. Every component from coalface to dockside is being made available.
Mining on the Svalbard archipelago began more than a century ago but, following a downturn in coal values, state-owned enterprise Store Norsk Spitsbergen Kulkompani (SNSK) decided to suspend operations at Lunckefjell and the nearby Svea Nord mine in 2015. At the time, the new colliery was still in the process of entering full commission after its official opening in February 2014. It had been expected to produce 2 million tpy for at least 7 years.
SNSK has now concluded closure of the two sites permanently and has initiated a decommissioning project to clean up the areas following more than 100 years of industrial activity. Only the relatively small Mine No. 7 at Longyearbyen is being retained, to supply a local coal-fired power station and to export for metallurgical use in Europe. All equipment has been removed from the closed sites and is being offered to buyers either as a complete 'ready to go' mining operation or as separate components.
Part of the sale is a 240 m longwall system comprising advanced automated shearer, roof support units, armoured face conveyor, stageloader and Matilda belt tail-end, along with respective electrical, monitoring and control equipment. Also available are continuous miners, bolter miners, roof bolters, shuttle cars, tractors, loaders, fans and a complete belt conveyor setup. Manufacturers of the machinery include Joy, Korfmann, Fletcher, Eimco and Sandvik.
Surface equipment includes two coal-processing plants (400 tph and 100 tph), a shotcrete mixing plant, a 17 MW diesel-driven power station and a 2000 tph ship-loader at Van Mijenfjord with conveyors, hoppers, crusher and screen.
"It's the most modern longwall in the world and having produced only 600 000 t of coal since installation, is almost brand new," says Kevin Sabin, Head of Mining Services at UK-based Hargreaves Industrial Services, whose firm installed the plant in 2014 - 2015 and is now involved in handling its sale.
Read the article online at: https://www.worldcoal.com/mining/06122019/norwegian-mine-to-sell-longwall/
You might also like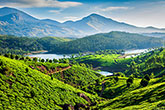 In a push towards eco-friendly coal transportation, Coal India Limited (CIL) has planned a capital investment in 61 first mile connectivity (FMC) projects.