---
2022 marks 15 years since Thiess began providing mining services and working with clients to deliver excellence in Mongolia. The Thiess team has made its mark in the Mongolian mining industry introducing new standards and technologies, building and strengthening the national workforce, and creating a strong safety culture.
As a leading global services provider, Thiess brings to its clients more than 85 years of proven technical and mining expertise with experience across commodities including metallurgical and thermal coal, iron ore, copper, nickel, gold, and diamonds.
Thiess delivers a full suite of services to the mining industry, ranging from opencast mining to complex underground mining and rehabilitation services.
Thiess' history in Mongolia
Thiess' history in Mongolia began in 2007, then operating as Leighton Asia, to deliver significant civil and special purpose construction projects.
Since then, Thiess has successfully completed a number of projects in Mongolia, including at the Ulaan-Ovoo mine and Khushuut mine, and a renewable energy project, Salkhit Wind Farm.
Today, Thiess provides mining services in Ukhaa Khudag and is responsible for the Oyu Tolgoi (OT) expansion project. To date, Thiess has successfully produced an output of up to 10 million tpy of high-quality metallurgical coal, in line with international standards.
Certainty of delivery
Thiess currently has a relationship contract with Energy Resources to provide mining operations at the Ukhaa Khudag Coal Mine in Mongolia's south Gobi Desert.
Beginning as a greenfield project in 2008, the mine is now fully established and producing high-quality metallurgical coal used for steelmaking. Thiess has been able to train hundreds of local employees, building and strengthening the national workforce capacity.
Thiess has also demonstrated its underground mining capabilities, in joint venture with local contractor Khishig Arvin Industrial, delivering the first underground decline project at the OT copper and gold project in Mongolia's South Gobi Desert.
On 16 August 2021, the team achieved an exceptional milestone at the boxcut and decline project, achieving the final breakthrough in the conveyor decline tunnel, connecting the C2S conveyor to surface tunnel to the existing OT underground mine. The commitment of the project's 240 employees also led to a remarkable safety achievement of 3-million-man hours with no LTIs.
The construction of the boxcut and development of conveyor to surface decline project is the first in Mongolia's history, with a decline consisting of twin tunnels expanding over 14.6 km at a gradient of 18% to a depth of 1300 m. One of the twin declines provides a secure entrance to underground mine for mobile equipment, mine workers and enabling servicing and maintenance, while the other facilitates the conveyor system for transporting ore mined from underground to surface.
Andrew Van Der Marwe, Project manager at the OT site highlighted the significance of the milestone.
"When two ends met, it was within 100 mm of planned position. Delivery of remarkable accuracy of the breakthrough was a result of diligently maintaining the tunnel profiles and conducting continuous check surveys by our great survey team.
"The OT survey team did an excellent job; from providing the control points to start with through to achieving the accuracy required to make sure a close tolerance breakthrough – it was a huge success and a very accurate result," Andrew said.
The team was challenged by border closures caused by the COVID-19 pandemic, which restricted employee movements, including expatriate employees from entering Mongolia. Thiess' national team of highly skilled engineers, technical staff and mining and construction professionals mobilised to successfully complete the work.
Creating lasting value
Thiess' purpose is to create lasting value, and this is evidenced in its strong commitment to the communities where the team lives and works.
Over the past 15 years, Thiess has invested over MNT 2 billion as part of its strong commitment to the development of the local community in and around Ulaanbaatar city, Ukhaa Khudag and Oyu Tolgoi project sites.
In 2021, Thiess Khishig Arvin JV completed and handed over an all year-round functional, heated hothouse fitted with drip irrigation system and housing for well to 'Uurtiin nogoon khoshuu', an agricultural cooperative of Khanbogd soum.
The Thiess team also bought joy to those in need, gifting presents to 200 children in the Tavan Tolgoi mining territory over the Christmas period. Books, stationary and educative games were among the gifts shared to children who are isolated from schools and libraries as a result of financial stress and lack of infrastructure in their villages.
Thiess has also worked with the Association of Sign Language Interpreters in Mongolia, to better support its people living and working with hearing impairments and ensure an inclusive workplace. The interpreters work with the team through the recruitment and induction process, making a positive difference and empowering employees day-to-day.
The government of Mongolia, Mongolian Chamber of Commerce and Trade and government authorities have recognised the Thiess team in Mongolia for their contribution to the state budget, number of jobs created, its graduate scholarship programs and knowledge and skills transferred/shared with local staff. The team has also received a number of performance awards, including recognition in categories for best contractor and national leading employer, as well as recognition as a TOP 100 taxpayer and best social insurance contributor.
Read the article online at: https://www.worldcoal.com/mining/03052022/thiess-celebrates-15-years-mining-in-mongolia/
You might also like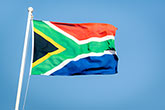 Black Royalty Minerals Koornfontein has signed Bettercoal's letter of commitment.