---
Yancoal has released its FY2016 results, including a FY2016 loss after income tax of US$227.1 million, and the following highlights:
Yancoal Australia Ltd benefited from continued operational efficiencies and improved metallurgical and thermal coal prices in the second half of the year, to achieve a total Operating EBIT for the year ended 31 December 2016 of US$52.3 million before tax, up US$253.1 million on the year prior.
Achieved total production of 21.2 million t Run of Mine (ROM) coal (equity share) and 16.0 million t saleable product coal (equity share).
Commenced development coal from the Moolarben Stage Two underground mine on schedule.
Maximised global market price improvements in the second half via blending across operations.
Implemented a new debt-funding arrangement to secure up to US$950 million via the issuing of nine-year secured debt bonds by a newly established Yancoal subsidiary, Watagan Mining Company Pty Ltd (Watagan).
Transferred control of the New South Wales underground mining assets of Ashton, Austar and Donaldson to Watagan.
Moved the Donaldson operation to 'care and maintenance' following a reduction in mining activities and commencement of new feasibility studies.
Maintained cost reduction strategies across all sites and major projects in accordance with Yancoal's long-term business and investment strategy.
Established Yancoal Mining Services Pty Ltd (YMS), a fully-owned Yancoal subsidiary and employing entity for all eastern region underground operations staff.
Yancoal Chief Executive Officer, Reinhold Schmidt, said: "Throughout 2016 Yancoal has proactively strengthened its balance sheet, reduced operational costs and maximised blending to benefit from significant global coal market price improvements and increasing customer demand."
"We have demonstrated our capacity and resilience within a challenging market via strong and decisive action to deliver the tier one Moolarben Complex's Stage Two underground mine on time and budget. In the year ahead, we will continue to progress the development of our open cut operations, while pursuing new marketing and blending opportunities to maximise yields."
"Renewed global demand buoyed by improved coal prices will continue to strengthen Yancoal's performance, as we pursue our future growth initiatives and strategic acquisitions in the best interests of our shareholders."
Read the article online at: https://www.worldcoal.com/mining/02032017/yancoal-announces-2016-results/
You might also like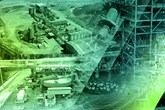 DRA Global has secured the contract for a major design package for Whitehaven Coal's Vickery Extension Project located in New South Wales, Australia.