Russian mines surpass national monthly coal production record
Published by Angharad Lock, Digital Assistant Editor
World Coal,
---
Two Russian longwall mines operated by the Siberian Coal Energy Co. (SUEK) recently surpassed the national monthly coal production record. The Kotinskaya Mine produced 1 050 452 t of raw coal in August to set the all-time record, and Taldinskaya-Zapadnaya Mine No. 1 produced 1 020 109 t of raw coal to exceed the national record of 1.007.000 t that it set in 2013.
Both mines are located in the Kuzbass region, the source of much of Russia's coal exports. In 2015 the Kotinskaya Mine had annual production of more than 4.5 million t of steam coal, about 3.6 million t of which were exported. The 2015 production of the Taldinskaya-Zapadnaya Mine No. 1 was over 2.5 million t of coal.
Both mines use Cat® longwall equipment—Cat roof supports equipped with Cat PMC-R roof support control, a Cat AFCPF6 face conveyor with an installed power of 3 x 750 kW (1000 hp), Cat CST45 gearboxes and a Cat BSLPF6 beam stage loader with integrated crusher.
Kotinskaya's current longwall is equipped with two-leg Cat shields, each with a width of 1.75 m (5.75 ft) and support capacity of 725 t. With an operating range of 2.2 to 4.8 m (7.2 to 15.7 ft), the supports are used in a seam that is typically about 4 meters (13 ft) thick.
At Kotinskaya mine, the PMC-R roof support control system offers special operating modes to boost both productivity and safety. The system can reactivate some regions of the face and resume production even though the face has been put into a safe condition in response to detection of an electrical fault, sometimes caused by a broken cable between two PMC-R controls. Before reactivation, strictly defined conditions must be observed.
Cat PF6 face and entry conveyers are especially designed for high performance longwalls.
With its patented trough concept and durable pan design, the Cat AFCPF6 face conveyor is particularly suited for applications in longwalls with extended face length and for panels with coal reserves of 10 million t and more.
The design of the PF6 line pan allows the separation of wear parts and structural parts. Very hard, wear-resistant materials are used for wear parts, while the structural parts are made of high-strength steel. The PF6 is designed to allow deflections of ±6 degrees vertically and 0.8 to 1.2 degrees horizontally, thus allowing it to be easily aligned to suit local conditions.
Read the article online at: https://www.worldcoal.com/mining/02012017/russian-mines-surpass-national-monthly-coal-production-record/
You might also like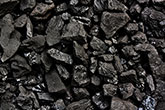 According to a recent release from Rystad Energy, global coal-fired power generation is on track to peak in 2023, as new sources of renewable and low-carbon energy expand rapidly.