---
The International Council on Mining and Metals (ICMM) has recently announced Richard Adkerson, President, CEO and Vice Chairman of Freeport-McMoRan as its new Chair, effective immediately.
ICMM is governed by the CEOs of its 27 company members, with officers appointed from within this group for an approximately 2-year term. The chair leads the Council on its mission of strengthening the environmental and social performance of the mining and metals industry and building recognition of its contribution to local communities and society at large.
Adkerson became a member of Council in 2005 and served as Chairman from 2008 – 2011. He also led Freeport-McMoRan's active participation in the recent development of the new Global Industry Standard on Tailings Management, and succeeds Don Linday, CEO of Teck Resources Ltd as Chair of ICMM. Ivan Arriagada, CEO of Antofagasta PLC is ICMM's Deputy Chair.
Tom Butler, CEO of ICMM, said: "I am pleased to welcome Richard as ICMM's new Chair. This is a critically important time for the industry in terms of responding to the COVID-19 pandemic, the implementation of the new Global Industry Standard on Tailings Management which was announced earlier this month, and the growing focus on environmental, social and governance (ESG) issues by stakeholders in the global metals and mining industry."
"I would like to thank Don for his valuable contribution as the previous Chair of ICMM. His tenure has seen the achievement of significant milestones in our progress towards driving performance improvements in the industry at scale. I look forward to continuing this journey with the benefit of Richard's immense experience and understanding of our sector."
Richard Adkerson, Chair of ICMM, added: "I look forward to working together with Council Member CEOs to advance our industry for the benefit of all stakeholders. We are all committed to high performance standards for our members and active engagement with stakeholders to achieve continuous improvement. Our immediate focus is on the successful implementation of the recently adopted Global Industry Standard on Tailings Management, an important but not final step in improving the safety of mine tailings storage facilities."
"As modern mining companies, we produce commodities and materials essential to the global economy and for the well-being of people throughout the world. ICMM will continue to advance initiatives to manage responsibly impacts of our operations on the environment and to promote the economic and social sustainability of communities where we operate for the benefit of all stakeholders."
Read the article online at: https://www.worldcoal.com/mining/01092020/icmm-appoints-richard-adkerson-as-chair/
You might also like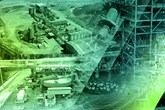 DRA Global has secured the contract for a major design package for Whitehaven Coal's Vickery Extension Project located in New South Wales, Australia.