---
Teck Resources Ltd has announced an expansion to its climate action strategy, including a new short-term goal to achieve net-zero Scope 2 (purchased electricity) greenhouse gas (GHG) emissions by 2025 and an ambition to achieve net-zero Scope 3 (value chain) emissions by 2050, building on the existing commitment to achieve net-zero emissions across operations by 2050.
"Teck is committed to reducing emissions across our operations and throughout the value chain of our products. This expanded climate strategy builds on the progress we have made so far to reduce our GHG footprint and to support global action on climate change," said Don Lindsay, President and CEO. "We will work closely with our customers and suppliers to support their own emissions reductions and achieve our net-zero Scope 3 ambition, while continuing to provide the metals and minerals essential to the world's transition to a low-carbon economy."
"Teck is already one of the world's lowest carbon-intensity producers of copper, zinc and steelmaking coal and we are committed to further reducing the carbon footprint of our activities to support a cleaner future," added Lindsay.
The majority of Teck's business, including all of its steelmaking coal operations, have been covered by carbon pricing since 2008 and Teck has been a strong advocate for broad-based carbon pricing.
Under the expanded strategy, Teck has set additional climate goals and will take further actions to reduce emissions across all activities, including operations and the downstream value chain:
Operational (Scope 1 and 2) emissions goals
This includes GHG emissions from energy sources owned and operated by Teck and emissions related to the generation of purchased electricity used by Teck:
Achieve net-zero GHG emissions across operations by 2050.
NEW: Achieve net-zero Scope 2 GHG emissions by 2025.
Accelerate the adoption of zero-emissions alternatives for transportation by replacing the equivalent of 1000 internal combustion engine (ICE) vehicles by 2025 in our mobile equipment fleets.
Reduce the carbon intensity of our operations by 33% by 2030.
Value chain (Scope 3) emissions goals
This includes GHG emissions from sources owned or controlled by other entities downstream of the company's value chain, including the transportation and use of its products, of which 90% relate to the use of steelmaking coal by Teck's steelmaking coal customers.
Teck does not have direct control over steelmaking production processes and associated Scope 3 GHG emissions. As such, it will work to partner and accelerate decarbonisation pathways by supporting the application of technologies such as carbon capture, utilisation, and storage (CCUS) necessary to achieve its customers' net-zero Scope 1 and 2 commitments and consequently the company's net-zero Scope 3 ambition. More than 50% of its steelmaking coal sales are made to customers who have made public commitments to be net-zero by 2050 or sooner, and the company expect this trend to increase over time.
NEW: Ambition to achieve net-zero Scope 3 GHG emissions by 2050.
NEW: Support partners in advancing GHG reduction solutions capable of reducing the global carbon intensity of steelmaking 30% by 2030.
NEW: Partner with customers and transportation providers to establish low-emission supply chain corridors for the transportation of our products and support a 40% reduction in shipping emission intensity by 2030 for shipping the company contracts.
Teck has already begun taking concrete steps towards achieving Scope 3 reductions associated with transportation. In November 2021 it announced a partnership with Oldendorff Carriers to employ energy efficient bulk carriers for shipments of its steelmaking coal, contributing to the company's Scope 3 goals. This partnership is estimated to reduce up to 45 000 tpy of CO2, the equivalent of removing nearly 10 000 passenger vehicles from the road.
Climate action and progress
Teck has more than 10 years' experience setting and achieving GHG reduction targets and is committed to reducing its operational GHG in line with limiting global warming to 1.5°C. To support its Board of Directors and senior management in achieving its Scope 1, 2 and 3 goals, Teck has assembled a dedicated decarbonisation team reporting jointly to the President and CEO and Chief Operating Officer, focused on working with the operations to deliver on its pathway to net zero by 2050.
Read the article online at: https://www.worldcoal.com/mining/01032022/teck-resources-announces-expanded-net-zero-climate-strategy/
You might also like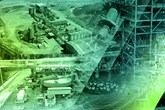 DRA Global has secured the contract for a major design package for Whitehaven Coal's Vickery Extension Project located in New South Wales, Australia.