Handling - 24 January 2017
Shenhua Logistics Group has placed an order for two rail-mounted, screw-type unloaders.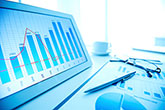 In 2016, Cargotec launched a programme to achieve annual cost savings of approximately €25 million by seeking efficiency improvement and cost savings.
The company is to provide two bridges to Duke Energy in North Carolina for the transport of coal ash from closed coal-fired steam plants.