---
The delegation of the Shakhtersk coal seaport has visited the Vanino bulk terminal of Daltransugol JSC (managed by the National Transport Company JSC - NTK). The business visit took place within the framework of the first flagship corporate centre for advanced training of the Eastern Mining Company in the Sakhalin Region.
During the trip, the delegates of the Shakhtersk Coal seaport got acquainted with the equipment used at the terminal and the technology of loading and unloading operations. They studied in detail the specifics of the work of stacker-reclaimers, which are used to distribute cargo at storage sites and load coal onto belt conveyors.
According to the UMPSh plans for the construction of an automated loading infrastructure, stacker-reclaimers will be installed in the port. This will entail the creation of new jobs in the profession of a docker-machine operator, managing a stacker-reclaimer. Therefore, the delegation met with the docker-machine operators of the Vanino terminal for a detailed acquaintance with the specifics of their work in practice, analysis of professional skills for the development of internal training programs for workers.
"During the trip, we got acquainted with the current training programs for dock machine operators and exchanged experience in the field of personnel training. We are confident that the results of this business trip will be the key to the successful operation of the flagship corporate advanced training center at the Shakhtersk Coal Seaport," said Olga Nikolaeva, Head of Training at the Eastern Mining Company.
In addition, representatives of the Shakhtersk Coal Seaport got acquainted with the production automation system, the procedure for servicing and repairing transhipment equipment. The representatives of the UMPSh paid special attention to the system of irrigation of coal warehouses for dust suppression.
"The introduction of modern technologies in the field of ensuring the environmental safety of production processes is our priority. As part of the modernisation of the port, much attention is paid to this issue, therefore, we got acquainted in detail and in practice with the irrigation and dust suppression systems used by our colleagues. We are planning to adopt many of the successfully implemented moments," commented the Chief Engineer of the UMPSh, Alexander Marchenko.
It should be noted that Vostochnaya Mining Company has opened the first flagship corporate advanced training centre in the Sakhalin Region on the basis of the Shakhtersk Coal Seaport. It became one of 15 centres that will open in Russia within the framework of the national project 'Labour productivity'. The centtr will become a unique tool for the professional development of UMPSh employees and will have a positive effect on the production processes in the port.
Read the article online at: https://www.worldcoal.com/handling/21072021/shakhtersk-coal-seaport-employees-visit-vanino-bulk-terminal/
You might also like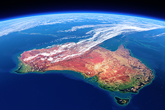 Simon Nicholas overviews a new report by IEEFA India and JMK Research and Analytics, which demonstrates why Australian metallurgical coal miners should not get overexcited by the outlook for exports to the subcontinent.