Vostochnaya Mining Company build substations for power supply of main coal conveyor
Published by Jessica Casey, Editor
World Coal,
---
Vostochnaya Mining Company continues construction of the main coal conveyor and its infrastructure. Simultaneously with the installation of conveyor structures, equipment is being installed at the Konveyernaya-1 and Maiskaya-1 transformer substations. They are designed to provide uninterrupted power supply to the entire conveyor system, which has a total power consumption of 16 MVA.
The construction of substations involves the use of modern and energy efficient equipment, which reduces power losses. To control electricity consumption for auxiliary needs, the substation will be equipped with electricity meters, information from which will be transmitted to an automated information and measurement system for commercial electricity metering. Also, this system is designed to register energy consumption parameters, generate reporting documents and transfer information to collection centres.
The capacity of the Mayskaya-1 substation is 16 MVA. According to the project, the substation will be able to supply electricity to the crushing and sorting complex, a warehouse at the Solntsevsky coal mine, a technopark and part of a conveyor. The Konveyernaya substation has a capacity of 20.1 MVA. According to the project, it will feed the coal terminal, as well as the main conveyors of the Shakhtersk Coal seaport.
"The asset development strategy of the Eastern Mining Company is strongly linked to the use of modern technologies, which are based on a lean approach and the use of alternative sources. The main coal conveyor is one of the key projects of the Green Coal Cluster of our company. We are confident that the completion of the construction and commissioning of the conveyor will significantly reduce the impact of industrial activities on the environment," said Maxim Kuzemchenko, General Director of the Eastern Mining Company.
The project of the main coal conveyor of the Eastern Mining Company provides for the transportation of coal from the Solntsevsky coal mine to the Coal seaport of Shakhtersk. It will allow replacing the use of road transport for coal transportation with logistics in an environmentally friendly way. Its production capacity will be 4000 tph. The conveyor under construction will be the longest in Russia at 23 km long. The construction of a coal main conveyor is included in the list of priority projects in the Sakhalin Region.
Read the article online at: https://www.worldcoal.com/handling/16072021/vostochnaya-mining-company-build-substations-for-power-supply-of-main-coal-conveyor/
You might also like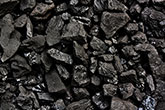 According to a recent release from Rystad Energy, global coal-fired power generation is on track to peak in 2023, as new sources of renewable and low-carbon energy expand rapidly.