Mongolian coal truckers go on strike, demanding freight rate hike
Published by Naomi Holliman, Digital Editorial Assistant
World Coal,
---
Mongolian truck companies that mainly engage in coal transport from Tavan Tolgoi coalfield to Gashuunsukhait border crossing went on strike on 6 May 2019, demanding an increase in transport services prices, local newspaper Zasgiin Gazriin Medee reported.
There are more than 170 companies engaged in coal transport on the route. Presently, the transport service price has slumped to 65 yuen/t from previous 115 yuen/t, reducing many of them into the red, according to the Coal Transport Industry Protection Association, which announced the strike.
Among the 170 coal transport companies, 80% are controlled by Chinese investors and only 20% are Mongolian-funded firms. The association urged an expansion in Mongolian-owned market share and a public discussion on coal transport and purchase issues by 13 May 2019.
Currently, the strike had a limited impact on coal transport through Gashuunsukhait border crossing, which connects with Ganqimaodu border crossing on the side of China. On 6 May 2019, 761 coal trucks went through Ganqimaodu border crossing, almost unchanged from levels before the May Day holiday.
The strike, as learned by sxcoal.com, was also due partly to import quotas imposed by local authorities on imported Mongolian coal for further preparation into washed coal. Most of the quotas were granted into Chinese truck companies, causing dissatisfaction among Mongolian truckers.
Read the article online at: https://www.worldcoal.com/handling/08052019/mongolian-coal-truckers-go-on-strike-demanding-freight-rate-hike/
You might also like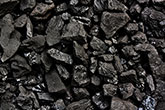 According to a recent release from Rystad Energy, global coal-fired power generation is on track to peak in 2023, as new sources of renewable and low-carbon energy expand rapidly.