Australian Pacific Coal finalises Dartbrook joint venture agreement
Published by Will Owen, Editor
World Coal,
---
Australian Pacific Coal Ltd. (AQC) has agreed new terms and executed a restructured joint venture agreement (JVA) that will underpin the restart of the Dartbrook underground coal mine as planned in early 4Q23.
The binding term sheet announced in September 2022 has been renegotiated and the new JVA will see AQC increase its direct working interest in the project from 50% to 80% and its net economic interest increase from 50% to 70%.
With the JVA in place, the Dartbrook JV is currently finalising funding arrangements to meet future restart CAPEX and working capital needs. A significant portion of the funding package will be linked to a new coal marketing and offtake agreement, and negotiations with an international third party with extensive global coal marketing experience are in the final documentation stage. Once finalised, this agreement and associated funding will materially de-risk the project and provide a clear pathway for additional funding. Discussions for additional funding involve multiple parties that are in advanced stages of due diligence.
Ms Ayten Saridas, Australian Pacific Coal's Interim CEO, comments:
"We have maintained our focus on achieving the commercial and operational milestones to restart production at the Dartbrook mine in 2023 and I am pleased with the excellent progress made to date. The underground remediation works required to reopen the mine are on track and the team has continued work on the mine plan which has indicated the potential for improved yields and a better mix of coal quality that could ultimately result in better margins on coal sales. With the new JVA in place, AQC is in a stronger position having increased its net economic interest from 50% to 70% which is a significant positive outcome for our shareholders.
"We are also well advanced in implementing the funding package for the remaining restart capex. This will likely be agreed with a third party in conjunction with a new coal marketing and offtake agreement, which we anticipate announcing in the near future.
"This has been a complex negotiation and reflects the tremendous opportunity that the Dartbrook mine presents. Looking forward, while thermal coal prices have moderated from the highs of 2022, demand continues to be strong and Dartbrook's low cost base gives it the ability to generate solid projected free cash flows, even at current prices. I want to thank our staff, our partners in the project and shareholders for their patience while we negotiated the revised structure. This is a great outcome for all stakeholders, and we are excited about our plans to develop this mine in a sustainable way that demonstrates how mining and agriculture can coexist and deliver benefits to the broader community."
Read the article online at: https://www.worldcoal.com/exploration-and-development/02052023/australian-pacific-coal-finalises-dartbrook-joint-venture-agreement/
You might also like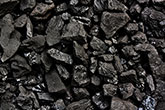 According to a recent release from Rystad Energy, global coal-fired power generation is on track to peak in 2023, as new sources of renewable and low-carbon energy expand rapidly.