Ramaco receives national and state awards for operational safety
Published by Will Owen, Editor
World Coal,
---
In a Washington, D.C. ceremony, Ramaco Resources, Inc. was recently honoured by federal agencies and the National Mining Association (NMA) for its outstanding record of operational safety.
This national award joins several additional awards Ramaco received this month from the Virginia Department of Energy for Excellence in Mining, Reclamation, and Safety.
For the second time in the last three years, Ramaco is proud to be a recipient of a Sentinels of Safety Award, the US' most prestigious recognition for mine safety. Recipients are selected by the NMA, US National Institute of Occupational Safety and Health, and US Office of Surface Mining Reclamation and Enforcement. For 2021, Ramaco's Elk Creek Preparation Plant was selected as the nation's top performer in the Large Coal Preparation category.
"There's nothing more important to Ramaco than the safety of our employees," said Chris Blanchard, Chief Operations Officer for Ramaco. "We owe this award to the professionalism of every member of our team, and they should all be proud."
Initiated nearly a century ago by Herbert Hoover, the Sentinel of Safety Award recognises coal and mineral mining operations for recording the most hours in a calendar year without a single lost-time injury. Of the 20 award recipients this year, six were for coal mining operations.
"Our Ramaco mining operations staff's attention to safety and environmental concerns is the best in the business. For the second time, this national award again reflects that," said Randall Atkins, Chairman and Chief Executive Officer. "We appreciate their attention and care in our daily mining activities, and their continued safety is our hallmark consideration as we grow our operations."
In his remarks during the award ceremony, NMA president and CEO Rich Nolan said recipients of the Sentinels of Safety Award "serve as a model for all of industry" and "have achieved the ultimate goal: providing a safe environment for their employees."
Separately, Ramaco has also announced that several of its operations were recognised by the Virginia Department of Energy for Excellence in Mining, Reclamation and Safety. Ramaco's Knox Creek Preparation plant was recognised for having the 'Best Active Refuse Fill', while the Knox Creek Tiller Underground Mine and the Big Creek Surface Mine were presented with Awards of Excellence in Safety in the Medium Underground and Medium Surface categories respectively. The Big Creek Surface Mine was also recognised for 'Best Reclaimed Pre-Law Wall' for reclamation done on an abandoned permit by a previous operator.
Read the article online at: https://www.worldcoal.com/coal/30112022/ramaco-receives-national-and-state-awards-for-operational-safety/
You might also like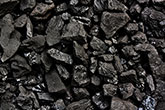 Canyon Coal is constructing a new coal mine in Hendrina, Mpumalanga, South Africa, with production is expected to start in 2H23.