---
Arch Resources, Inc. has reported net income of US$89.1 million, or US$4.92 per diluted share, in 3Q21, compared with a net loss of US$191.5 million, or US$12.64 per diluted share, in the prior-year period. Arch had adjusted earnings before interest, taxes, depreciation, depletion, amortisation, accretion on asset retirement obligations (ARO), and non-operating expenses (adjusted EBITDA) of US$131.6 million in 3Q21, which included a US$19.6 million non-cash mark-to-market loss associated with the company's coal-hedging activities. This compares to US$17.4 million of adjusted EBITDA in 3Q20, which included a US$2.6 million non-cash mark-to-market loss associated with the company's coal-hedging activities. Revenues totalled US$594.4 million for the three months ended 30 September 2021, vs US$382.3 million in the prior-year quarter.
In 3Q21, Arch made significant progress on numerous strategic priorities and objectives:
Commenced highly anticipated longwall operations at its world-class Leer South mine, where the ramp towards full production is expected to be completed in early 2022.
Captured a nearly 100% step-up in metallurgical coal margins in its core metallurgical segment, reflecting a robust and strengthening pricing environment throughout 3Q21.
Achieved another strong shipping quarter for its metallurgical segment.
Generated high levels of cash with its legacy thermal segment, while simultaneously reducing its long-term closure obligations in a responsible and systematic way.
Effectively sold out its thermal mines for 2022 at highly advantageous pricing levels as part of a significant and newly built book of future business.
Delivered an exceptional environmental and safety performance, furthering its strong execution against a wide range of environmental, social and governance (ESG) metrics.
"With the start-up of Leer South at the end of August, Arch took a quantum step forward in its strategic transformation into a premier producer of high-quality metallurgical coal for global steel markets," said Paul A. Lang, Arch's CEO and President. "At the same time, we moved quickly and strategically to capitalise on tightening and increasingly strong coal markets, capturing significantly improved pricing during the quarter on our metallurgical coal volumes and building out the contract book for our legacy thermal assets in a way that should ensure robust, predictable, ongoing cash flows from these assets over the next several years. When coupled with our continuing operational excellence, we believe these achievements position Arch for upward momentum across a range of operational and financial metrics, including sales volumes, operating margins and free cash flow, and set the stage for continued success in 2022 and beyond."
ESG
"As a responsible member of the steel supply chain and a proud leader in accountable operations, Arch is committed to playing an essential role in building a vital and sustainable global economy," Lang said. "We believe that a significant amount of new steel will be required in a de-carbonising world, and the Arch team is poised to supply the high-quality metallurgical coal that – in concert with iron ore – will help usher in the low-carbon future we are all working towards."
Leer South update
On 27 August 2021, Arch commenced longwall operations and began the steady ramp towards full production levels at its Leer South mine. In concert with the Leer longwall mine, Leer South is expected to anchor Arch's low-cost metallurgical coal portfolio for the next two decades.
"We are incredibly proud of our operations team and applaud their tremendous achievement in bringing Leer South to fruition – on time and effectively on-budget – in the face of a pandemic, supply chain constraints, and an inflationary environment that collectively stressed the cost and availability of key goods and services," said John T. Drexler, Arch's Chief Operating Officer. "As a result of our team's efforts in driving forward with the project, we are currently ramping Leer South at a time of significant strength in global metallurgical coal markets, thus setting the stage for even greater value creation and a faster-than-anticipated payback on the project."
Arch expects Leer South to continue its steady upward ramp throughout 4Q21, and to reach full production levels in early 2022. With the addition of Leer South, Arch is in the process of increasing its High-Vol A metallurgical output by an incremental 3 million tpy; enhancing its already advantageous position on the global cost curve; strengthening its metallurgical coal profit margins across a wide range of market conditions; and cementing its position as the leading supplier of High-Vol A metallurgical coal globally.
Strategic plan for legacy thermal assets
During 3Q21, Arch advanced its dual objectives of driving forward with its accelerated Powder River Basin reclamation plan and continuing to harvest cash from its legacy thermal assets. During the quarter, the thermal segment generated a gross margin of US$58 million, up more than 40% when compared to an already strong 2Q21 total.
"We continue to maintain tight capital discipline in our legacy thermal segment and to work to reduce our long-term closure obligations in a systematic and measured way," Lang said. "While we do that, we are simultaneously continuing to move aggressively to capture the still-significant value of these high-quality assets in an increasingly tight market environment."
At quarter-end, Arch's asset retirement obligation in the Powder River Basin stood at US$170.5 million, vs US$189.8 million at year-end 2020. Included in the quarter-end figure is more than US$23 million of creditable reclamation work completed year-to-date at Coal Creek.
Arch is intent on completing its strategic transition towards steel and metallurgical markets, while managing the long-term wind-down of its legacy thermal assets carefully and responsibly and in a way that serves the needs of the company's thermal employee base, mine communities, and thermal power customers. The company remains confident that the thermal mines can and will self-fund their own closure obligations while at the same time providing significant, incremental cash flow that will complement the strong cash-generating capabilities of its core metallurgical franchise.
Operational update
"Our core metallurgical segment continued to execute at a high level during 3Q21, even in the face of our planned 30-day outage and the gradual ramp of the longwall system at Leer South," Drexler continued. "During 3Q21, the Arch team nearly doubled its operating margin in the metallurgical segment on a sequential basis, while maintaining a solid shipping rate despite the slippage of two vessels from late 3Q21 to early 4Q21. In addition, we mobilised quickly – as the market began to tighten early in the quarter – to flex up our thermal operating rates and to layer in advantageous new commitments for multiple years, capturing profitable incremental volumes for 2H21 and building a very substantial contract book for 2022 and beyond, at highly attractive prices."
In 3Q21, the metallurgical segment's average metallurgical coal realisation increased by nearly 44%, or nearly US$42/t. The preparatory work and gradual ramp at Leer South – coupled with higher sales sensitive costs and early inflationary impacts – pressured the metallurgical segment's unit costs during the quarter, although projected higher volumes in future periods are expected to counter-balance some of these pressures. In addition, sales volumes were reduced by approximately 200 000 t during the quarter in the wake of two late 3Q21 vessels slipping into early 4Q21. Arch expects 4Q21 shipping volumes to increase modestly as a result of the re-timing of the two vessels as well as the steady ramp of Leer South volumes during the course of 4Q21.
The thermal segment achieved a 25% increase in sales volume in 3Q21 while expanding modestly upon its strong per-tonne operating margin on a sequential basis. Arch expects another strong shipping performance and robust margin contribution from its legacy thermal assets in 4Q21.
Market update
The ongoing rebound in global steel production post the pandemic continues to drive strong demand and healthy pricing in seaborne metallurgical coal markets. Through August, global steel production was up nearly 11% when compared to 2020 levels, and up more than 6% vs the pre-pandemic year of 2019. Meanwhile, global metallurgical coal supply continues to lag, constrained by years of under-investment and long lead times for new mine development. Seaborne metallurgical coal shipments from Australia, the US and Canada – the three largest high-quality metallurgical coal exporting countries – are down an aggregate 20 million t year-to-date when compared to 2019 levels. As a result of these market dynamics, seaborne metallurgical coals continue to trade at historically strong levels, with U.S. High-Vol A – Arch's principal metallurgical product – currently being assessed at US$390/t for prompt month delivery.
Global and domestic thermal coal markets also remain exceptionally strong at present, as countries around the world struggle to secure sufficient supplies of energy to support quickly recovering economies. Year-to-date, Arch has committed more than 100 million t of Powder River Basin coal for delivery in all periods, at historically strong pricing. Arch's Powder River Basin and West Elk mines are now effectively sold out for 2022, at record-high average pricing levels.
Based on its already locked-in book of business and currently projected cost levels, Arch's thermal segment should generate a gross margin in 2022 that substantially exceeds the entire asset retirement obligation for its thermal mines.
Looking ahead
"We continue to drive forward with our clear, consistent and actionable strategy for long-term growth and value creation," Lang concluded. "Looking ahead, we expect global steel demand to continue to expand around the world in the near to intermediate term, supported by the ongoing economic recovery and a resumption in the buildout of large, new integrated steel mills in Asia. With our world-class metallurgical asset base, premium High-Vol A product slate, industry-leading ESG performance, and top-tier marketing and logistics expertise, we believe we are increasingly well-positioned to generate substantial, long-term value for our stockholder base and other key stakeholders."
Read the article online at: https://www.worldcoal.com/coal/29102021/arch-resources-reports-3q21-results/
You might also like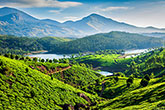 In a push towards eco-friendly coal transportation, Coal India Limited (CIL) has planned a capital investment in 61 first mile connectivity (FMC) projects.