NETL pioneers microwave research to create chemicals from fossil fuels
Published by Jessica Casey, Editor
World Coal,
---
National Energy Technology Laboratory (NETL) researchers are leading the way on a new frontier of reaction chemistry by harnessing the power of microwaves to create valuable chemicals from the nation's abundant supplies of fossil resources. The groundbreaking techniques being developed at the lab are intensifying carbon conversion processes to significantly cut costs and reduce energy requirements while achieving higher yields and greater selectivity of products.
Microwaves provide energy at the molecular level for these chemical conversions, resulting in rapid, selective heating — a major advantage over thermal heating, which heats broadly and diffusively from the outside in.
"Microwaves let us achieve the desired temperature in seconds, which minimises start-up and shutdown times and saves energy," said Mark Smith, Ph.D. "But we can also target just the catalyst or reacting species, which improves product distribution and selectivity while reducing the reactor size."
Microwave conversion techniques also enable the elimination or reduction of other process units like separators, compressors and heat exchangers, further scaling down and intensifying the process.
"For instance, ammonia can be synthesised using the Haber-Bosch process, which was developed in the first part of the 20th century and has seen only marginal improvement, in terms of catalysts and reaction temperatures and pressures, since then," Smith added. "Microwaves unlock a whole new way of approaching ammonia synthesis, requiring fewer process units and providing the ability to operate at lower temperatures and pressures, further simplifying reactor design."
In addition to converting methane to valuable chemicals, microwaves can also be used to convert low-rank coal (LRC) into other useful chemicals. More than half of the nation's produced coal is of low rank, meaning that it generally is not economical for power production. However, LRC could be used as a cheap and abundant feedstock for chemical industries by leveraging the microwave techniques being developed at NETL to perform pyrolysis – a crucial pretreatment step in coal conversion processes like gasification, combustion or coke generation.
"In that study, we demonstrated that the addition of methane during microwave coal pyrolysis could greatly affect the product distribution to valuable products," Smith said.
NETL is well-equipped to push the boundaries of microwave chemistry research. Two microwave reactor systems have been designed and built in the Lab's state-of-the-art ReACT Facility: a 2 kW fixed-frequency, fixed-bed flow reactor and a 500 W variable frequency reactor. A third high-pressure microwave reactor has been designed and purchased and will be installed later this year. These reactors are among the most advanced in the world and have been used for collaborations with West Virginia University, the Rapid Advancement in Process Intensification Deployment (RAPID) Institute, Malachite Technologies, University of Pittsburgh and others.
Additionally, through a key lab initiative, NETL is addressing strategic needs to improve its standing in this field by expanding upon the existing microwave research capabilities. This expansion is intended to build a new capability for advanced microwave material interaction studies, which would provide an opportunity for NETL to increase its understanding of the fundamentals of microwave field interaction with both reacting species and solid catalysts to elevate its position as leader of this field of science.
"We're proud of the results we've achieved through our in-house research and collaborations," Smith concluded. "And we are excited to be contributing to a greater understanding of microwave-assisted reaction chemistry. This is a new frontier, and NETL is ensuring that we stay at the forefront as more breakthroughs are achieved."
Read the article online at: https://www.worldcoal.com/coal/29092020/netl-pioneers-microwave-research-to-create-chemicals-from-fossil-fuels/
You might also like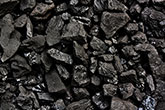 According to a recent release from Rystad Energy, global coal-fired power generation is on track to peak in 2023, as new sources of renewable and low-carbon energy expand rapidly.