---
Stanmore Resources Ltd has successfully completed the retail component (retail entitlement offer) of its 7 for 3 underwritten pro rata accelerated renounceable entitlement offer, with retail rights trading (entitlement offer) of new fully paid ordinary shares in Stanmore (new shares) at an offer price of AUS$1.10 per new share (offer price).
Completion of the retail entitlement offer represents the second and final stage of Stanmore's entitlement offer to raise AUS$604 million, announced on 3 March 2022. The institutional component of the entitlement offer (including the institutional shortfall bookbuild) closed on 3 March 2022, and raised gross proceeds of approximately AUS$656 million.
The successful completion of the entitlement offer satisfies the company's equity funding requirements to part fund the acquisition of BHP Minerals Pty Ltd's 80% interest in BMC Mitsui Coal Pty Ltd, which assets include the two major operational mine Poitrel and South Walker Creek, as announced to the market on 8 November 2021.
It is now anticipated that completion of the acquisition will occur on 3 May 2022.
Managing Director, Marcelo Matos, commented: "The response by the market to both the institutional entitlement offer and retail entitlement offer shows the support for this acquisition, which is transformative for Stanmore. The current market outlook for metallurgical coal is very positive with historically peak prices and strong demand, including for PCI coals where demand is exacerbated by global supply disruptions, which helps underpin the value of this transaction for Stanmore. Both the institutional entitlement offer and retail entitlement offer were strongly supported by existing shareholders and new investors. All separation and integration work streams are progressing well for a smooth transition after completion of the transaction on 3 May."
Read the article online at: https://www.worldcoal.com/coal/29032022/stanmore-resources-completes-retail-entitlement-offer/
You might also like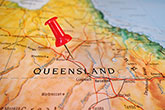 CIMIC Group's minerals processing company, Sedgman, has secured an operations and maintenance contract in the Bowen Basin, Queensland, from Pembroke Resources.