---
"We have closed the tender to select the contractor to build the ceramic block with equipment. We are launching the project," said Barbara Piontek, President of the Jastrzebska Spólka Weglowa S.A. Management Board. "Construction of battery no. 4 in the Przyjazn Coking Plant in Dabrowa Górnicza according to the assumed design is today key for maintaining the coke and hydrocarbons production capacity volume at the current level and for future growth."
"The Przyjazn Coking Plant accounts for 75% of JSW Group's total coke production and maintaining the production potential of this key plant through building a new battery is one of key tasks and a rational move from the perspective of production economics," added Piontek.
JSW S.A., together with JSW Group companies, is the supplier of both metallurgical coal and products manufactured as a result of coal processing (coke, hydrocarbons, coke oven gas as well as electricity and heat). Such an offer is unique and competitive among global metallurgical coal suppliers. An additional bonus of having this type of offer is that the Group maintains its sales potential in times of downtrend and reduced demand for metallurgical coal, through significant broadening of the customer base buying the Group's products.
One of JSW companies, JSW KOKS S.A., has 3 coking plants (Przyjazn, Radlin and Jadwiga) operating jointly 6 coke oven batteries, 4 of which are located in the Przyjazn Coking Plant.
"The new battery will be built on the basis of the company's technological documentation ensuring compliance with prevailing environmental protection requirements and allowing for implementation of state-of-the-art technical and technological solutions," commented Iwona GajdzikSzot, President of the JSW KOKS S.A. Management Board. "It will be built on the site of the previous battery, using the existing infrastructure elements, including, for example, the dry coke quenching installation."
The design assumptions adopted for battery no. 4 provide for its construction using the so-called stamp charging technology, which makes it possible to reduce the consumption of coal with very high-quality parameters (type 35) in favour of type 34 (semi-soft coking) coal, which brings the economic effect of reducing production costs while maintaining high quality parameters.
The new battery gives the JSW Group the possibility of effective implementation of environment-friendly solutions.
"The project brings tangible environmental benefits. It will make it possible to reduce emissions of dust, sulfur dioxide, carbon monoxide, nitrogen oxides (tens of tonnes per annum) and obtain an additional environmental effect," concluded Barbara Piontek, JSW S.A. President.
In addition, the project will make it possible to take advantage of preferential funding in the area of development and environmental protection, and maintain the prospects of development of new areas – including tar processing or technologies associated with hydrogen production.
Read the article online at: https://www.worldcoal.com/coal/28052021/jsw-launches-construction-of-battery-no-4-in-przyja-coking-plant/
You might also like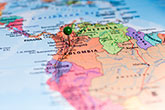 Benjamin Hill has entered into a nonbinding letter of intent with Aion to acquire interest in a Colombia coal project.