---
Arch Resources, Inc. has reported net income of US$271.9 million, or US$12.89 per diluted share, in 1Q22, compared with a net loss of US$6 million, or US$0.40 per diluted share, in the prior-year period. Arch had adjusted earnings before interest, taxes, depreciation, depletion, amortisation, accretion on asset retirement obligations (ARO), and non-operating expenses (adjusted EBITDA) of US$321 million in 1Q22, which included a US$15.5 million non-cash mark-to-market loss associated with its coal-hedging activities. This compares to US$30.9 million of adjusted EBITDA in 1Q21, which included a US$0.5 million non-cash mark-to-market loss associated with its coal-hedging activities. Revenues totalled US$867.9 million for the three months ended 31 March 2022, vs US$357.5 million in the prior-year quarter.
In 1Q22, Arch made significant progress on numerous strategic priorities and objectives:
Delivered record quarterly net income for the second straight quarter.
Achieved a record gross margin in its core metallurgical segment, despite substantially lower than rateable shipment levels stemming from rail service disruptions.
Repaid US$281.7 million of indebtedness, restoring the balance sheet to a net debt neutral position.
Reached US$100 million, or nearly 80% of the targeted balance for its thermal mine reclamation fund, consistent with achieving fully funded status by 3Q22.
Announced a second quarter dividend of US$135.3 million, or US$8.11 per share, in connection with the recent relaunch of its capital return programme.
"The Arch team executed at a high level during the 1Q22, delivering record earnings despite significant rail-related challenges that constrained both metallurgical and thermal coal shipments," said Paul A. Lang, Arch's CEO and President. "Based on this strong 1Q22 performance, and in accordance with our new capital return formula, the board has declared a quarterly dividend of US$135.3 million, or US$8.11 per share, equivalent to 50% of Arch's 1Q22 discretionary cash flow. We view this substantial dividend – the first under our relaunched capital return programme – as powerful evidence of Arch's extraordinary cash-generating potential, which in turn sets the stage for further significant payments in coming quarters."
As previously announced, Arch plans to maintain at least US$300 million of cash and cash equivalents on its balance sheet, which it believes is prudent given the cyclical nature of coking coal markets. Because of the steps Arch has taken year-to-date in 2022 to reduce debt and build out its thermal mine reclamation fund, a portion of the cash generated in the 1Q22 will be preserved on the balance sheet to maintain targeted liquidity levels. The board continues to evaluate the optimal use of the discretionary cash remaining after the quarterly dividend payment.
"The board views our robust, multi-faceted capital return program as an appropriate way to reward stockholders for their steadfast support as we executed our strategic pivot towards steel and metallurgical markets and as we completed the buildout of Leer South," Lang said. "We view the new capital return model as balanced, durable and well-aligned with stockholder interests and preferences, and expect our capital return programme to drive significant value for our stockholders going forward."
Strategic plan for legacy thermal assets
During the 1Q22, Arch continued to deliver on its dual objectives of driving forward with an accelerated reclamation plan at its legacy thermal operations, while simultaneously harvesting cash from these assets. During the quarter, the legacy thermal segment delivered US$100.5 million in segment-level adjusted EBITDA while expending just US$4 million in capital. Over the past 22 quarters, Arch's thermal operations have contributed more than US$1 billion in segment-level adjusted EBITDA, while expending just US$114 million in capital.
Since the beginning of 2021, Arch has reduced the asset retirement obligation at its Powder River Basin operations by US$39.4 million, or more than 20% – from US$189.8 million at year-end 2020 to US$150.4 million at 31 March 2022. Additionally, Arch has created and implemented a thermal mine reclamation fund that it is using to pre-fund and defease the long-term mine closure and reclamation obligations of its Powder River Basin operations. Arch contributed US$20 million to this fund in 4Q21, another US$20 million in the 1Q22, and an incremental US$60 million in April 2022, bringing the current balance of the fund to US$100 million. The company is targeting a funding level of US$130 million, in line with the asset retirement obligation at the Black Thunder mine, by July 2022.
"We are capitalising on this period of historically strong thermal coal prices by pre-funding the long-term closure obligations of our legacy Powder River Basin operations," Giljum said. "In doing so, we are setting the stage for strong, continued cash generation from these assets even as we move forward with winding them down in a careful and responsible manner."
Operational update
"During the 1Q22, our core metallurgical segment executed effectively and well despite rail-related volume constraints, inflationary pressures and higher sales-sensitive costs," said John T. Drexler, Arch's Chief Operating Officer. "As a result, we were able to capitalise on historically strong coking coal pricing and deliver a record gross margin."
During the 1Q22, the metallurgical segment's realised price increased by nearly 30% on a sequential basis, reflecting continuing strength in global metallurgical coal markets. That increase – coupled with solid cost management – drove a nearly 50% improvement in cash margin per tonne. During the quarter, the metallurgical segment only received around 60% of the trains it needed to move its coking coal output to market. As a result, Arch ended the quarter with nearly 1 million y of metallurgical coal in mine and port stockpiles. During 2Q22, Arch expects metallurgical sales volumes to increase by 50% on a sequential basis even with the ongoing rail challenges, and anticipates further improvements in shipment levels in 2H22.
"While rail service is improving, it remains well below the levels needed to support the full productive capacity of our mining operations," Drexler said. "That is particularly unfortunate given the urgent, global need for both natural resources and energy products as a result of the significant and ongoing trade flow disruptions."
The average sales realisation for the thermal segment increased more than 20% sequentially, driving a greater than 50% increase in average cash margin per tonne.
Market update
Global metallurgical markets remain exceptionally well-supported at present, with Arch's primary product, High-Vol A coking coal, currently being assessed at US$470/t on the US East Coast. Global steel markets have proven relatively resilient as well, with steel prices in both Europe and North America trading at elevated levels and the outlook in Asia buttressed by the resumption of integrated steel capacity additions.
Arch views global supply constraints as a significant driver in buoyant coking coal markets. Even after a sustained period of high pricing, global coking coal supply continues to lag due to a combination of operational and logistical challenges along with years of under-investment. Similarly, the pipeline of new coking coal projects remains depressed. In addition, there continues to be significant uncertainty surrounding Russian metallurgical coal exports, which constitute roughly 15% of the seaborne market.
Strong thermal coal demand and pricing is also acting to support global coking coal markets. Thermal coal is currently trading at per-tonne prices of US$300 or more in both the Pacific and Atlantic basins, which is spurring the crossover of lower-quality coking coals into thermal markets.
Looking ahead
"Even with persistent rail challenges, Arch is exceptionally well-positioned to capitalise on constructive global coking coal market dynamics as the year progresses," Lang said. "We anticipate a significant increase in our financial results in 2Q22 given the highly favourable pricing environment, along with the anticipated step-up in coking coal volumes, and we also expect continuing strength in the year's second half as shipment levels normalise and as we have the opportunity to monetise our high coking coal inventories. These improvements should serve to further support the value to stockholders of our new capital allocation model."
"With our world-class metallurgical asset base, premium High-Vol A product slate, industry-leading ESG performance, and top-tier marketing and logistics expertise, we expect to generate substantial, long-term value for our stockholders through our new capital return programme, while continuing to position the company to benefit from sustained global economic development and the world's ongoing transition to a low-carbon economy."
Read the article online at: https://www.worldcoal.com/coal/27042022/arch-resources-reports-1q22-results/
You might also like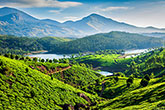 In a push towards eco-friendly coal transportation, Coal India Limited (CIL) has planned a capital investment in 61 first mile connectivity (FMC) projects.