---
A Rystad Energy analysis has revealed that the decline in coal use for energy in the US has been much quicker than what the country has anticipated for several years, with its use for electricity generation always landing lower than projections. In fact, its forecasts show coal use will again land lower than what the US believes, hitting a new 40-year low in 2020 and plunging further the following year.
Over the past 4 years, the US official projections have consistently been above annual demand for thermal coal used in domestic power generation. By comparing the forecasts made at the beginning of each year, the actual coal burning for power generation has on average lagged expectations by 7.5%. Looking at the 2-year-ahead estimates, the company sees an average of 16% in overpredictions.
In its most recent Short-Term Energy Outlook (STEO), published in April, EIA forecasts coal consumption in the electric power sector dropping to 432 million t. This is 47 million t or 10% less than the outlook it had in January and represents an annual decrease of 20% from the 2019 full year.
The most surprising prediction in the new outlook comes for 2021. Here in the earlier STEO forecasts made this year in January, February and March, thermal power coal consumption was forecast to remain relatively high and stable, bucking the established downward trend. But in the April outlook, power coal consumption was actually increased by 5% over the previous month's estimate, to 491 million t.
The rationale behind the EIA's bullish coal outlook appears to be modelled on an improved fuel cost competitiveness for coal vs gas, due to a substantial rise in natural gas prices forecast in 2021. As Rystad Energy's 2021 forecast of US$2.43 million Btu is 23% below EIA's projection, it does not believe there will be any major change in relative fuel cost competitiveness and coal demand will continue to slide.
The research company believes that this rise in coal demand is unlikely to materialise. In fact, Rystad Energy's latest analysis shows US power coal demand dropping to 430 million t in 2020 and fall again to 420 million t in 2021.
"Weak industrial and economic activity in response to COVID-19 shutdowns will lessen total power demand and with an ongoing internal debate raging in the US about when states should lift virus restrictions, the exact level of loss of coal-fired power generation is very hard to predict. One thing is abundantly clear: low gas prices will continue the severe erosion into the competitiveness of coal power in the generation sector," said Steve Hulton, Rystad Energy Senior Vice President, Gas and Coal Markets.
Reduced energy demand in the US due to weaker economic growth is already evident, but the duration of the economic downturn is not. Rystad Energy expects the ongoing downward trend in falling US coal-fired power generation to persist as both gas and increasingly renewable energy sources continue to increase their share of the energy mix at the expense of coal.
Large government-funded economic stimulus packages will help the economy but are unlikely to be targeted at propping up a declining coal sector, and could be aimed at encouraging new solar, wind and renewable energy storage projects which will further exacerbate coal's demise.
Read the article online at: https://www.worldcoal.com/coal/27042020/coals-power-use-in-2020-set-for-40-year-low/
You might also like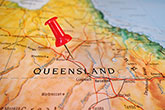 CIMIC Group's minerals processing company, Sedgman, has secured an operations and maintenance contract in the Bowen Basin, Queensland, from Pembroke Resources.