---
TerraCom Ltd, an emerging resources company with a large portfolio of operating assets in Australia and South Africa, has presented its quarterly report for the 3 months ending 31 March 2022 (March quarter).
Executive Chairman, Craig Ransley, said: "The combined operating EBITDA result for the March quarter of AUS$123 million from the Australian and South African operations is an all-time high for the company. The result was supported by record export coal prices, and solid operational performance across the group."
Highlights
Record operating EBITDA of AUS$123 million for the March quarter.

Blair Athol (BA) achieved an operating EBITDA of AUS$84.7 million as export coal prices soared during the March quarter, resulting in an operating (EBITDA) cash margin of AUS$138/sold t.
The South African operations achieved an operating EBITDA of AUS$38.5 million, resulting in an operating (EBITDA) cash margin of AUS$22.3/ sold t.

Production and sales remain solid.

Annualised year-to-date equity coal sales of 5.6 million tpy.
BA is fully sold until end July 2022, and remains on track for coal sales in the 2022 financial year of approximately 2.3 million t. A strong final quarter is expected from both an operational and financial perspective.

Euroclear Bond forecast to be fully repaid in April 2022.

The total principal owing on the Euroclear Bond as at the date of this report is US$53.5 million.
US$86 million paid to bondholders during the March quarter and up to the date of this report in interest (including special interest, fees and principal. The repayments include an initial US$20 million received as part of the US$60 million prepayment facility announced to the market on 28 February 2022.
Upon receipt of the US$40 million from the prepayment facility, the Euroclear Bond will be fully repaid.
Safety and COVID-19
Safety performance for the quarter improved, with the total recordable injury frequency rate decreasing to 2.71, an improvement of 6% q/q, the lost time injury frequency rate increased slightly from 1.1. to 1.2.
3Q financial and operational highlights
Operating EBITDA for Australia continued to show significant growth compared to the December 2021 quarter increasing by AUS$73.9/t (more than 100%). The result is reflective of strong export coal prices continuing to be achieved and an ongoing focus on operational cost management.
The South African operations performed well during the March quarter, despite the excessive rainfall and supply chain issues which negatively impacted the results in the December 2021 quarter.
Operations
Australia Business Unit
BA – 100% equity interest
Coal sales for the March quarter totalled 612 000 t, with a reported revenue of AUS$223/t.
BA remains on track for coal sales in the 2022 financial year of approximately 2.3 million t.
Australian financial performance – year-to-date
The exceptional seaborne coal pricing resulted in BA delivering a strong operating EBITDA results of AUS$180 million for the 9 months to 31 March 2022, with the March quarter result contributing 47% of the year-to-date result.
Management has been focused on maintaining costs to an acceptable level, but costs have been impacted by revenue linked costs, including government royalties. The royalty per tonne in the 9 months ending 31 March 2022 was AUS$18.4/t, which represents an increase of AUS$14.2/t compared to FY21.
South Africa business unit
Total managed coal sales from the South African business unit increased by 264 000 t (18%) compared to the December 2021 quarter.
New Clydesdale Colliery (NCC) – 49% equity interest
NCC performed well throughout the March quarter. Operational plant yield continued to be a focus for the site, resulting in an overall yield of 68.2% for the March quarter, driven by the greater proportion of export sales compared to the prior corresponding period.
The colliery achieved total coal sales during the March quarter 583 000 t, comprised of 354 000 t domestic sales and 229 000 t export sales. Total coal sales were consistent with the Decemeber 2021 quarter.
North Block Complex (NBC) – 49% equity stake
NBC had a strong March quarter, delivering improved coal sales and ROM coal production compared to the December 2021 quarter (up 14% and 2% respectively).
Export coal sales from NBC continue to increase and the colliery delivered 228 000 t during the March quarter, an increase of 48 000 t (27%) compared to export coal sales achieved in the December 2021 quarter. However, current train constraints mean the NBC is using alternate supply chain methods (trucking) as its path to the market.
Ubuntu Colliery – 48.9% equity interest
The improved result achieved in the March quarter for Ubuntu was in line with expectations of increased production. Compared to the December 2021 quarter, the colliery recorded improved coal sales of 163 000 t (85%).
South Africa financial performance
Operating EBITDA for the South African operations for the nine months to 31 March 2022 was AUS$84.3 million, of AUS$16.6/t.
Year-to-date, contracted domestic offtake quantities have been delivered to Eskom on a combined basis.
Corporate
Board and management changes
The following board and management changes occurred during the March quarter:
In January 2022, the company welcomed Non-Executive Directors, Graeme Campbell and Mark Lochtenberg, to the Board.
Megan Etcell was appointed Chief Financial Officer after holding the position of Interim Chief Financial Officer since October 2021.
Coal sales outlook
Australia
BA coal is fully sold until end July 2022.
For the June 2022 quarter, BA is forecast to deliver eight cargoes, equating to approximately 650 00 t. Of these cargoes, six are currently index linked, and two are contracted at a fixed price of US$300/t 5500 NAR basis.
The main markets BA sells coal to are:
Japanese and South Korean energy markets.
Indian sponge iron market – being the process of direct reduction of iron ore into iron by an elemental carbon produced from thermal coal.
South Africa
Export sales
Notwithstanding the continued export supply chain constraints, the company continues to manage its plans to increase its South African export sales from both NBC and NCC. These plans include hauling coal by truck to the port which, given current strong seaborne pricing, are expected to favourable contribute to the overall EBITDA position.
Similar to BA, the export coal produced in South Africa is sold to both energy markets and non-energy markets (e.g. sponge iron). This provides significant flexibility when marketing the product and should allow the company to capitalise on numerous opportunities as the export strategy continues to evolve.
Domestic sales
Demand levels for Eskom have stabilised and the company is forecasting that the South African operation should deliver cumulative contracted quantities for the remainder of the financial year ending 30 June 2022.
Read the article online at: https://www.worldcoal.com/coal/26042022/terracom-provides-quarterly-activities-report/
You might also like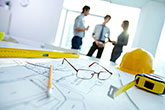 Two large carbon capture projects recently held a groundbreaking ceremony at the Wyoming Integrated Test Center (ITC).