---
Edenville Energy Plc, an AIM quoted company operating the Rukwa Coal Project in southwest Tanzania, has provided an update regarding the company's Rukwa Coal Project.
As the company has previously reported, following the induction of the new President in Tanzania, there has been considerable positive sentiment in the country, which appears to be translating into business confidence and action. In addition, the increase in the steaming coal price, which has more than doubled over the past 12 months, to its current level of in excess of US$130/t (August 2021 price for South African Richards Bay FOB), is bringing Rukwa production into focus, particularly from potential customers in other East African states.
Against this backdrop, the company can confirm the following:
That it has received an order of up to a possible 3500 tpm of washed coal, although it is expected that this will result in an average monthly delivery of at least 2000 tpm, with deliveries commencing at that level in September 2021.
It has an ongoing order of 600 tpm of washed coal to one of its anchor tenants, however due to issues with the customer's plant there will be a delay in recommencing deliveries until later this year.
Previously, the company announced a trial export shipment of 480 t of washed coal to a customer in East Africa. The customer is satisfied with the sample provided, but has requested an alternative sample sizing for further testing. Subject to satisfactory performance, and an order being placed, a total requirement of up to 3000 tpm of washed coal has been indicated from this customer.
Efforts have focused on short term contract opportunities, but with discussions with the Tanzanian Government on power station supply options planned for September 2021.
For the next month, the company expects to sell a total of approximately 2000 t of washed coal, with sales increasing towards 3000 tpm over the next few months, without including any additional orders. The company will continue to pursue additional supply opportunities to augment orders already received, including supply opportunities to customers in neighbouring East African countries.
In addition, as previously announced, the company continues to review additional opportunities, following its recapitalisation earlier this year. Further announcements will be made as appropriate.
Alistair Muir, CEO of Edenville, commented: "It's pleasing to see this turn around in business activity and we look forward to seeing further growth in sales over the next few months. The recent increase in coal prices out of South Africa would suggest there will be significant opportunities to sell our washed coal into the East African states."
Read the article online at: https://www.worldcoal.com/coal/25082021/edenville-energy-provide-rukwa-update/
You might also like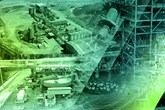 DRA Global has secured the contract for a major design package for Whitehaven Coal's Vickery Extension Project located in New South Wales, Australia.