---
The Polish Development Fund has decided to grant a preferential loan of PLN 173.6 million to Jastrzebska Spólka Weglowa (JSW) under the government programme entitled 'The PFR Financial Shield for Large Companies'.
The support will be granted to JSW in the form of a preferential loan, which will be paid out after the agreement is signed. JSW is obligated to satisfy the conditions defined in the agreement, which include signing an intercreditor agreement between, among others, the company, PFR and the company's financial creditors. The preferential loan is to be paid out by the end of 2020 and the final maturity of the loan is 30 September 2024. JSW may also apply to the fund to cancel a portion of the loan, up to 75% of the Actual COVID Loss. The decision on the possible cancellation will be made by PFR.
This has been the second decision of this type recently. A liquidity loan agreement under the same programme was signed on 9 December. The amount is nearly PLN 1 billion, which according to the agreement will be used for current activity – mainly to pay salaries, taxes and trade liabilities. The loan will be paid out after JSW satisfies the so-called conditions precedent, which include signing an intercreditor agreement. Jastrzebskie Zaklady Remontowe and JSW Koks will act as guarantors for the loan.
The loans from the Polish Development Fund represent critical support for Jastrzebska Spólka Weglowa during the current crisis. So far, the company has met its payment obligations, however the liquidity loan from PFR is essential for being able to maintain this situation. The pandemic has hurt the financial standing of JSW. During this period, the company maintained its liquidity by using savings accumulated in the closed-end investment fund, taking advantage of financial solutions supporting working capital management and by being able to partially defer its tax liabilities under the Anti-Crisis Shield programme. In spite of all these efforts, the JSW's liquidity position remains under pressure due to the continuing economic crisis, which manifests itself in a drastic reduction of coal prices; this in turn translates into a severe drop in the company's revenues, while operating costs remain fixed.
Read the article online at: https://www.worldcoal.com/coal/24122020/polish-development-fund-to-grant-jastrzbska-spka-wglowa-loan/
You might also like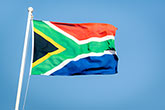 Black Royalty Minerals Koornfontein has signed Bettercoal's letter of commitment.