---
Edenville Energy Plc, an AIM quoted company operating the Rukwa Coal Project in southwest Tanzania, has provided an update regarding the company's Rukwa Coal Project.
The company has reported that following the recent induction of the new President in Tanzania and the lessening impact of COVID-19, there has been considerable positive sentiment in the region, which appears to be translating into business confidence and action. This has been further supported by a new approach to marketing of the company's coal products. As a result of this, the company is anticipating achieving a full order book over the next few months.
The company has commenced the shipment of coal fines from the Rukwa mine site. To date, over 1000 t have been transported with an expected ongoing demand of 1000 – 1200 tpm. This material is being dug from existing stockpiles.
The company expects to re-commence shipping washed coal in July to one of its anchor tenants with a supply arrangement of 750 tpm having been agreed.
A trial shipment of 180 t of washed coal has been dispatched to a local cement producer and subject to satisfactory performance of this coal an order of 3000 tpm is anticipated to follow in July.
An export order has been received for a trial shipment of 480 t of washed coal. Subject to satisfactory performance a total requirement of 3000 – 5000 tpm has been indicated from this customer.
The company has recommenced discussions with the Tanzanian government and recently been invited to submit an unsolicited proposal for the supply of coal to an on-site power station owned and operated by the Tanzanian government. The Tanzanian government power planning programme shows the need for a base load plant by 2026.
In the event that all of these contracts materialise as anticipated in 3Q21, this would equate to some 6750 – 8750 tpm of washed call and 1000 – 1200 tpm of fines.
Consistent with the positive sentiment in the region the company is working on a number of other supply opportunities in the East African region, for which further expansion of production capacity at Rukwa may be required.
The status of the agreement with Infrastructure and Logistics Tanzania Ltd (ILTL), as announced on 8 June 2020, will be reviewed once production rates at Rukwa exceed 3000 tpm.
Change of director roles
With the return to more normal working conditions in Tanzania and the focus of the company on exploring potential acquisition opportunities, acting CEO and Chairman, Jeff Malaihollo, has handed back CEO responsibilities to Alistair Muir. Jeff Malaihollo will continue to be Non-Executive Chairman of the company. In addition, the Directors are reviewing the composition of the Board, with the appointment of at least one additional non-executive director proposed to be made.
Alistair Muir, CEO of Edenville, commented: "It is pleasing to see business beginning to return to normal in Tanzania and we look forward to realising the full potential of Rukwa. On the acquisition front we have recently spent time with our new strategic investor, Tony Buckingham, and we look forward to exploring opportunities with him and his team, alongside those provided by other parties."
Read the article online at: https://www.worldcoal.com/coal/24062021/edenville-energy-provides-operational-update/
You might also like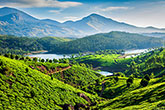 In a push towards eco-friendly coal transportation, Coal India Limited (CIL) has planned a capital investment in 61 first mile connectivity (FMC) projects.