---
India's biggest state-controlled power utility, NTPC, is not planning to seek new coal imports during the April 2021 to March 2022 financial year, given ample domestic availability and a government drive to discourage overseas purchases, as reported by Argus Media.
NTPC expects to take delivery of approximately 700 000 t of imported coal by December – the balance from tenders issued in previous years – and does not plan to issue any fresh tenders, a senior company official told Argus.
This would be second straight financial year during which the utility may not seek any imports. It did not issue any enquiries to import thermal coal in 2020 – 2021 and its receipts dropped by 64% from a year earlier to 300 000 t in January – March.
The latest move by the utility, which accounts for approximately a quarter of India's installed coal-fired power generation capacity, could weigh on India's total seaborne coal imports this year despite a recent uptick. Imports fell in 2020 but are showing some signs of a recovery, helped by momentum in industrial activity and last year's low base, when stringent curbs to contain the spread of COVID-19 curtailed demand. Imports rose by 2.88 million t on the year and 1.69 million t on the month to 14.04 million t in April, ending a run of five consecutive months of y/y declines, according to data from shipping broker Interocean.
NTPC's decision also underscores the significance of the government's push to clamp down on thermal coal imports, especially for blending purposes, which is how NTPC uses imports. State-controlled Coal India Ltd (CIL) is moving ahead with its import substitution drive in 2021 – 2022 as part of the government initiative, as well as to slash its high stock levels.
CIL's inventories fell to 74.3 million t as of 31 May from 87.12 million t at the end of April but are still sizeable. Utilities across the country held total inventories of 28.81 million t as of 31 May, up from 23.87 million t at the end of April, according to data on the National Power Portal.
CIL's supplies to the power sector have risen in recent months, supported by nine consecutive y/y increases in the country's coal-fired generation through May. But a surge in COVID-19 cases and resultant curbs imposed in parts of the country may weigh on power demand and generation.
NTPC's coal-fired generation rose by 13.7% from a year earlier to 77.63 TWh in January – March, as India's economy grew by 1.6% from a year earlier over the period. Higher coal burn and a partial reversal of tax provisions helped NTPC's net profit rise to Rs. 46.5 billion crore (US$627 million) from Rs. 16.3 billion crore in the same comparison.
Read the article online at: https://www.worldcoal.com/coal/24062021/argus-media-ntpc-plans-no-coal-imports-in-2021-2022/
You might also like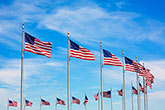 According to a recent release from the EIA, US coal-related CO2 emissions decreased by 68 million t in 2022, while overall US energy-related CO2 emissions increased slightly.