---
The financial performance of the JSW Group in 2020 was impacted by low prices of metallurgical coal and coke, a difficult market situation in the mining industry caused by the COVID-19 pandemic in Poland and globally, and the resulting decline in demand for raw materials.
JSW Group generates revenues primarily on sales of metallurgical coal and coke. In 2020, the group's mines produced 14.4 million t of coal and 3.3 million t of coke. Coal sales to external customers reached 9.5 million t and were nearly 2% lower than in 2019. Coke sales rose by as much as 24.4% up to 3.6 million t.
The average price of metallurgical coal in the period stood at PLN 436.76/t, down 31.2% from the previous year. The average coke price also fell, by 30.1%, to PLN 777.75/t. Revenues on sales of coal to external clients amounted to PLN 3.5 billion, while revenues on sales of coke and hydrocarbons reached PLN 3 billion. The low prices of coal and coke had a significant effect on sales revenues, which amounted to PLN 7 billion in 2020 and were 19.4% lower vs 2019.
"What matters today is the company's stable development, opening to global opportunities, looking for new potential, commitment to business partners and first of all to our employees. This is why the Management Board is taking measures to minimise the impact of the COVID-19 pandemic on the group's liquidity and improve its organisational, technological, production and commercial efficiency," said Professor Barbara Piontek, Ph.D, President of the JSW Management Board. "I am convinced that implementation of these plans will have a significant impact on the social and economic development of the whole region, putting JSW in the position of an unquestionable leader of the industry."
In 2020, JSW Group's EBITDA net of non-recurring events was negative at PLN 218.8 million. In the past year, the JSW Group incurred a net loss of PLN 1.5 billion.
"The situation on the metallurgical coal and coke market is linked to the market of steel and metallurgical products. Because of the volatility of prices, they always have a significant effect on the financial standing of the JSW Group. The sales prices of coal and coke are also affected by volatility of exchange rates," added Radoslaw Zalozinski, Vice-President of the JSW Management Board for Financial Matters.
Last year, Jastrzebska Spólka Weglowa spent as much as PLN 3.2 million combating COVID-19. From the outbreak of the pandemic the JSW Group has taken a number of preventive measures strengthening the safety of employees. The implemented procedures helped to prevent the spread of coronavirus and ensured continuity of its business. The JSW Group continues to pursue its strategic and investment objectives to increase its shareholder value.
Read the article online at: https://www.worldcoal.com/coal/24032021/jsw-group-provides-financial-update/
You might also like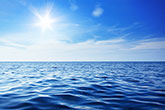 Kawasaki Kisen Kaisha, Ltd. and Electric Power Development Co., Ltd. have decided to install the "Seawing," an automated kite system using wind power, on CORONA CITRUS, an 88 000 DWT-type special coal carrier for J-POWER.