US DOE NETL-led projects to prioritise rare earth extraction from coal waste
Published by Will Owen, Editor
World Coal,
---
The US Department of Energy's (DOE) Office of Fossil Energy and Carbon Management (FECM) has awarded nearly US$18 million to advance eight projects to extract rare earth elements (REEs) and other critical minerals (CMs) from materials such as coal waste materials and support revitalisation in regions across the country that face economic adversity due to declines in coal and power plants communities.
Each of the eight projects had previously worked with DOE to develop a conceptional design of a technology to produce at least 1 – 3 metric tpd of mixed rare earth oxides or rare earth salts and other critical minerals (CMs) from mostly coal-based sources. Rare earth elements and critical minerals are vital in the construction of medical equipment, energy components, defence technologies, modern electronics, and a host of other consumer goods.
The DOE recently exercised options to continue work on the eight projects to complete feasibility studies of their concepts. Each feasibility study, which will take 7 to 10 months to complete, and aims to accelerate the advancement of technology to extract these materials found in coal and coal waste products. The DOE's National Energy Technology Laboratory (NETL) managed the conceptional design phase of the contracts and will continue to manage the feasibility study phase.
The DOE exercised contract options to continue projects operated by: Energy Fuels Resources (Lakewood, Colorado); Materia USA LLC (Inwood, New York); MP Mine Operations LLC (Mountain Pass, California); Tetra Tech Inc. (Pittsburgh, Pennsylvania); Texas Mineral Resources Corp. (Sierra Blanca, Texas); University of North Dakota (Grand Forks, North Dakota); West Virginia University Research Corporation (Morgantown, West Virginia); and Winner Water Services Inc. (Sharon, Pennsylvania).
The productive uses of REEs and CMs aligns with the goals of the Biden-Harris administration to expand and develop existing and new environmentally sound uses for coal waste, and to deploy these technologies in economically distressed coal and power plant communities. This strategy encourages job creation as the nation transitions to clean energy and will help ensure that the cost of the energy transition is not disproportionately borne by coal communities.
In completing the feasibility studies, the projects will deliver reports for an Environmental Justice assessment detailing how much freshwater, land and other resources were used, how the technology remediates legacy environmental impacts of the energy industry, and the relationship between the amount of coal wastes used versus the amount of REEs and CMs recovered.
Each project will also complete a summary on the extent to which new jobs will be created in the implementation of their projects in power plant and coal communities that are economically distressed or have been disproportionately harmed by the adverse environmental impacts of the energy industry.
Read the article online at: https://www.worldcoal.com/coal/23062021/us-doe-netl-led-projects-to-prioritise-rare-earth-extraction-from-coal-waste/
You might also like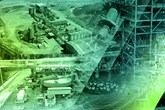 DRA Global has secured the contract for a major design package for Whitehaven Coal's Vickery Extension Project located in New South Wales, Australia.