---
Edenville Energy Plc has provided an update on operations at its Rukwa coal project in Tanzania.
Since entering into a contract arrangement with NextGen Coalmine Ltd in early 2022, both the international and domestic coal price has increased significantly. This has coincided with heightened interest from potential customers to enter into an offtake agreement for coal from Rukwa. At the same time, as announced on 4 May 2022, Edenville has yet to enjoy any material benefit from the contract mining arrangement due to operational issues, which it is seeking to have addressed. Accordingly, the company is currently in discussions with NextGen to vary the existing contract mining agreement and are also assessing the viability of bringing operations di-rectly back under the company's control. Should this be enacted, it is expected to enable Edenville to capture a larger percentage of future sales, either on a contract or direct operation basis. Any changes are likely to be accompanied by a reconfiguration of the Board. In the meantime, Edenville is assisting NextGen on the ground and providing limited funding to allow operations at Rukwa to be increased on a timely basis.
The company has also been advised that Upendo Group Ltd's current 10% economic interest in the joint venture which holds the licences governing the Rukwa Project has been transferred to a 10% direct holding on the principal production licence. The company believes this transaction may require Upendo Group Ltd to make contributions to operations going forward. The company is seeking formal clarification of the transfer and is in discussion with its Tanzanian legal advisers to understand its implications. The company will provide a further update once these are received.
Alistair Muir, CEO of Edenville, commented: "Since entering into the agreement with NextGen, a number of things have changed on a macro level that have made the economics of Rukwa considerably more attractive. The company is determined to maximise cash returns in the current global coal environment, especially given the attractive pricing forecast over the coming years. Given its current financial position Edenville now has capacity to expand operations organically and to meet this heightened demand. I expect to be able to further update the market in the near term."
Read the article online at: https://www.worldcoal.com/coal/23052022/edenville-energy-provides-rukwa-coal-project-operational-update/
You might also like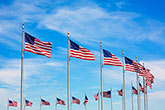 According to a recent release from the EIA, US coal-related CO2 emissions decreased by 68 million t in 2022, while overall US energy-related CO2 emissions increased slightly.