---
Whitehaven Coal has announced its June 2021 quarter production report.
Highlights
June quarter managed run-of-mine (ROM) production of 5.4 million t.
June quarter managed saleable coal production of 3.8 million t.
June quarter total managed coal sales 4.5 million t, managed own coal sales 4 million t, total equity coal sales 3.7 million t and equity sales of own coal 3.2 million t.
FY21 managed ROM coal production of 20.6 million t.
Maules Creek achieved record annual managed ROM production of 12.7 million t.
FY21 managed coal sales of 19.8 million t, including 2 million t of purchased coal, equity coal sales of produced coal 14.4 million t.
Managed coal stocks of 3.3 million t at period end.
No known cases of COVID-19 at any of the company's sites to date and operations remain largely unaffected but for distancing and hygiene measures.
FY22 coal production and sales tonnages, capital expenditures and unit cost guidance will be provided in the FY21 Results release scheduled for 26 August 2020.
Paul Flynn, Managing Director and CEO, said: "Coal prices staged a remarkable recovery over the quarter, responding to increased economic activity as well as continuing supply-side constraints.
"Prices for high-CV thermal are at 10-year highs, and we will begin to see this materialise into strong free cash flow over the coming months.
"Our largest mine, Maules Creek, finished with a solid quarter and demonstrated its full potential over the course of the year, delivering a record annual ROM production.
"Unfortunately difficult geological conditions persisted at Narrabri through the second half and, having now navigated through this area, we are focused on finishing the balance of the panel expeditiously and getting to the change out scheduled for 2QFY22."
Safety
The safety outcome for the group for the 12 months ending 30 June 2021 was a total recordable injury frequency rate (TRIFR), on a 12 month rolling basis, of 5.86. There is a continued focus on improving safety performance through a focus on hazard reporting and safety interactions. The Gunnedah CHPP and Rocglen operations both achieved recordable injury free records of 3000 days during 2021.
Equity coal sales and realised pricing on own coal sales
June quarter total managed sales were 4.5 million t, managed own coal sales were 4 million t and total equity own coal sales 3.2 million t.
FY21 total managed sales were 19.8 million t, managed own coal sales were 17.8 million t and total equity own coal sales 14.4 million t. Sales volumes for FY21 have been impacted by volume slippage associated with infrastructure constraints at the Port of Newcastle and tight coal availability and variability in coal quality arising from the production issues at its Narrabri underground mine.
The gC NEWC (6000 NCV) index averaged US$109/t in the June quarter, up 23% from the March quarter average of US$89/t. The surging gC NEWC index price is the result of strong demand for high quality energy (LNG and >6000 kcal thermal coal) in a supply constrained market. Industrial activity has increased markedly as the global economy seeks to recover from the impact of COVID-19, which has resulted in a rapid increase in the demand for high energy coal for both power generation and industrial processes. Disruptions have occurred across multiple supply chains and constraints in the Newcastle coal supply chain have added to the tightening of supply. Strong demand from Korea and India has driven a recent rally in the API5 (5500 NCV) index price.
The 166% rise in gC NEWC prices, between the low monthly average of August 2020 at US$49.78/t to US$132.42/t in the last week of June 2021, has been the main driver of the short-term disparity between index price and achieved price. Whitehaven achieved a June quarter realised average thermal coal price of US$94/t while the June quarter gC NEWC Index averaged US$109/t. As outlined in the March quarter production report, there are a number of factors that impact Whitehaven's average achieved thermal price:
Approximately 50% of Whitehaven's thermal coal book in the June quarter was priced in prior periods for a number of reasons. First, some of the thermal coal contract book is priced on a lagging gC NEWC index basis such that realised prices lag the average gC NEWC index when rapid changes in the index price occur. The benefit of these rising prices will be seen in the coming quarters. Second, the weather events at the end of March pushed March quarter sales into the June quarter, carrying a March based gC NEWC price. Third, a number of fixed price sales set in a prior period were fulfilled during the June quarter.
Approximately 20% of thermal coal sales are priced with reference to sub gC NEWC 6000 CV pricing structures. Price differentials between the gC NEWC index and the API5 index has widened to above US$50/t at the end of the quarter. Tonnes sold into sub gC NEWC market realised a significant discount to the gC NEWC index.
Metallurgical sales represented 12% of sales for the quarter. Spot demand for semi-soft coking coal remains weak and price realisations for high-CV thermal coal are far superior to semi-soft coking coal, which favours a strategy of selling this highCV coal into the thermal coal market.
Maules Creek Open Cut Mine (Whitehaven: 75%)
Maules Creek's FY21 ROM production of 12.7 million t, 18% above FY20, was an annual production record. In the June quarter, Maules Creek delivered a solid ROM production performance of 3.7 million t, 11% below pcp, reflecting a consistent coal mining profile throughout FY21. During the quarter the mine sequence saw the development and mining of the lower seams to access more of the pit floor. This has allowed for increased in-pit dumping. Also, during the quarter the high-yielding Braymont seam was accessed.
June quarter saleable coal production of 2.6 million t was 4% below pcp while FY21 of 9.3 million t was 14% above FY20. For the quarter, saleable coal production was slightly below pcp due to an increase in the proportion of coal washed. For the full year the increase in saleable production reflects the increase in ROM production and a record coal handling and preparation plant (CHPP) feed volume.
Sales volumes for the quarter of 2.6 million t and for FY21 of 9.6 million t were significantly above pcp. April sales volumes were increased because March rain events delayed railings into the June quarter. For the full year, sales reflected an increase in ROM production.
Equity metallurgical sales of semi-soft coking coal for the June quarter were 0.3 million t, or 13%, of sales volume.
Coal stocks for the end of the period were 2.3 million t reflecting the record annual ROM production levels weighted to the second half and some of the designated June sales volumes being pushed into 1QFY22.
Maules Creek achieved record railings of 1.1 million t during June.
Narrabri Underground Longwall Mine (Whitehaven: 77.5%)
Narrabri's June quarter ROM production of 0.4 million t, and FY21 of 4.1 million t, was 86% below pcp June quarter and 34% below FY20. This result reflected the impact of the previously reported geological challenges first encountered in the December quarter.
Substantial repairs and longwall component replacements were undertaken during the quarter to return the longwall equipment to a level of reliability needed to complete mining panel 109.
During the quarter, additional exploration drilling was undertaken on the remainder of panel 109. This programme of work validated previous drilling programmes showing no substantial geological structures. The focus is now on the expeditious completion of panel 109.
June quarter saleable coal production of 0.3 million t was 88% below pcp and FY21 of 4 million t was 39% below FY20, reflecting the ROM production performance.
Managed sales volumes for the quarter of 0.6 million t, and FY21 of 4.5 million t, reflects the saleable production profile, partially supported by the drawdown of the stocks.
The thermal coal sales mix for the quarter included fault-affected coal. Equity metallurgical sales of PCI for the June quarter were 36 000 t, or 8%, of sales volume.
Coal stocks of 0.2 million t were down 74% on pcp reflecting the draw on stocks.
The next longwall move from panel 109 to 110 and is scheduled for 2QFY22. The longwall change out will take approximately 7 weeks.
Gunnedah Open Cut Mines (Whitehaven: 100%)
For FY21 Gunnedah opencast mines achieved managed ROM coal production of 3.8 million t, which is in line with issued guidance of 17 June 2021.
Tarrawonga Mine (Whitehaven: 100%)
Tarrawonga's June quarter ROM production of 0.8 million t and FY21 of 2.3 million t were slightly below respective pcps. Full year production performance has been impacted by the previously reported rain events in the March quarter as well as rain events in June 2021.
Saleable coal production for the June quarter of 0.5 million t was down 24% on pcp due to the deferral of ROM production towards June as a result of the cumulative impacts of rain in the year. In addition, the price spread between types of thermal coal and the high calorific content of Tarrawonga's washed coal have incentivised the Group to wash increased volumes of Tarrawonga ROM product. For the full year, saleable production was 1.9 million t, reflecting the ROM production profile for the year and the impact of the coal blending strategy.
Tarrawonga sales for the quarter of 0.4 million t, and FY21 of 1.9 million t, reflects the saleable production profile.
Coal stocks at the end of June were 0.4 million t, 5% below pcp, reflecting the slight decrease in ROM production during the period and increased washing of ROM stock.
Werris Creek Mine (Whitehaven: 100%)
Werris Creek's June quarter ROM production of 0.6 million t and FY21 of 1.6 million t was 17% down on the June quarter 2020 and 13% above FY20 respectively. The ROM production profile reflects the accessibility of coal in the mine schedule as a consequence of the terrace layout of the mine plan.
Werris Creek's ROM coal production is 100% bypassed, which means the coal is crushed in preparation for transport and blending, but no washing of the coal is required. Saleable coal production for the June quarter of 0.4 million t, 12% below pcp, reflects ROM production that is in stockpiles and which is yet to be crushed ready for sale. Conversely, full year saleable production volumes were higher than ROM production volumes due to drawing down of FY20 ROM stocks at the beginning of FY21.
June quarter sales volumes of 0.4 million t and FY21 of 1.7 million t reflect the saleable coal production profile. In addition, June quarter sales volumes were slightly less than anticipated due to an unscheduled shipping delay resulting in an expected June shipment completing loading in the first week of July.
Coal stocks at the end of June were 0.4 million t, 28% below pcp, reflecting sell down of stocks in early FY21.
Logistics update
Whitehaven rails coal from mine to port via the Hunter Valley rail network and exports coal through the Port of Newcastle using the two export terminal providers, Port Waratah Coal Services (PWCS) and Newcastle Coal Infrastructure Group (NCIG).
In the December 2020 quarter production report and 1HFY21 results, Whitehaven reported that in mid-November 2020 one of NCIG's two shiploaders (SL2) was damaged in a storm. Since the storm event NCIG has been operating at reduced capacity using SL1. Repair work on SL2 has proceeded ahead of plan and the company anticipate SL2 to be operational early in the September 2021 quarter.
Periods of high-seas constrained vessel movements in 4Q21 resulting in a higher than normal number of loading delays across all coal terminals. The period ended with a combined vessel queue of more than 60 vessels awaiting access to the Port of Newcastle's coal terminals.
Development projects
Work continues to advance Whitehaven's three development projects:
Narrabri Underground Mine Stage 3 Extension Project.
Vickery Extension Project.
Winchester South Metallurgical Coal Project.
These projects underpin Whitehaven's plans to increase managed ROM production over the coming decade. Projects are subject to Whitehaven's strict capital allocation framework. Under this framework greenfield projects will only be constructed sequentially.
Expenditure incurred on expansion and growth projects during the June quarter was AUS$7.9 million, reflecting land purchases, approvals and studies relating to the Vickery Extension Project, approvals work for Narrabri Stage 3 and environmental studies for Winchester South.
Thermal and metallurgical coal outlook
China's ban on Australian-origin coal continues, however, strong Asian seaborne thermal coal demand has resulted in gC NEWC coal prices rising 166% between August 2020 and the last week of June 2021. There are no signs of demand weakening, natural gas prices are high and a strong summer demand period is forecast for northern Asia.
Availability of High-CV thermal coal is tight on strong spot demand from end users, and for coal blending by coal producers and traders. This has resulted in a 25% increase in the gC NEWC index price over the past quarter and a 164% increase from July 2020, in line with strong underlying demand. Despite the API5 index improvement in the quarter, the differential between API5 index and gC NEWC index reached a record high of ~US$55/t in June. Tendering from Asia-based customers was very active across the quarter with the most noteworthy buyer being Taiwanese electricity generator, Taipower, who came to the market for 45 panamax vessels (3.6 million t) for May to August delivery. China continues to supplement its domestic thermal coal production with Indonesian, Russian and South African coal imports, placing further upward pressure on the gC NEWC index. All thermal coal supply remains tight in the September quarter, as reflected across all price indices.
Metallurgical coal prices have also surged in the June quarter reflecting strong demand from steelmakers and supply constraints from major producers in Queensland. Hard coking coal increased from approximately US$110/t to approximately US$200/t in the June quarter, while the backward-looking JSM quarterly semi-soft coking coal benchmark price was settled at US$93/t. The backward-looking metallurgical coal price indices are expected to improve in the September quarter.
Read the article online at: https://www.worldcoal.com/coal/22072021/whitehaven-coal-announces-2q21-production-report/
You might also like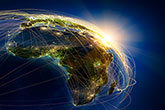 Contango Holdings Plc has advised that the production of washed coking coal has commenced at its flagship Lubu Coking Coal Project in Zimbabwe.