---
Anglo American has released its preliminary 2016 results, which include the following highlights:
Net debt reduced by 34% to US$8.5 billion, well below the US$10 billion target:
Attributable free cash flow of US$2.6 billion.

Capital expenditure reduced by 37% to US$2.5 billion.
Disposal proceeds of US$1.8 billion received.

Cost and volume improvements of US$1.5 billion, net of headwinds, including:

Production volumes increased by 2%.
Unit costs decreased by 9% in US dollar terms.

Group underlying EBITDA increased by 25% to $6.1 billion, despite a 3% decrease in average prices.
Profit for the financial year attributable to equity shareholders of US$1.6 billion.
Portfolio upgrading to continue – focus on high quality long life assets.
Moranbah, Grosvenor and nickel assets retained – no further disposals planned for deleveraging.
2017 priorities:

Additional US$1 billion of net cost and volume improvements.
Targeting return to investment grade credit rating.
Resume dividend payments for the end of 2017.
Mark Cutifani, Chief Executive of Anglo American, said: "The decisive and wide-ranging operational, cost, capital and portfolio actions we set out in 2016 – to sustainably improve cash flows and strengthen the balance sheet – have enabled us to reduce net debt by 34% to US$8.5 billion, significantly below our US$10 billion target. Despite a 3% year-on-year decrease in average prices, we delivered a US$3.5 billion increase in attributable free cash flow, a 25% increase in underlying EBITDA to US$6.1 billion and grew our underlying EBITDA margin by five percentage points to 26%. The US$1.5 billion sale of the niobium and phosphates businesses further supported our balance sheet recovery goal and, combined with the sale of a number of coal and platinum assets during the year, we received $1.8 billion of disposal proceeds in 2016.
"As we have set out, the high quality assets across our De Beers, platinum group metals and copper businesses underpin our positions in those respective markets and are the cornerstone of a more resilient and competitive Anglo American, through the economic and commodity price cycle. In addition, we continue to benefit from the performance of a number of other world class assets across the bulk commodities of iron ore and coal, as well as nickel. While we saw strong interest in a number of the major assets for which we held sale processes during 2016 to further strengthen our financial position, we adhered to our strict value thresholds and chose not to transact. We will continue to upgrade our portfolio as a matter of course, although asset disposals for the purposes of deleveraging are no longer required. We therefore retain Moranbah, Grosvenor and our nickel assets, ensuring that they continue to be optimised operationally to contribute cash and returns, while being allocated capital to both protect and enhance value.
"In South Africa, we continue to work through all the potential options for our export thermal coal and iron ore interests, recognising the high quality and performance of these businesses and ensuring that value is optimised for all our shareholders. The retention of these assets remains a viable position given our recent operational and other improvements and our focus on continuing improvements as we go forward.
"Despite our significant progress, it is critical that the lessons of recent years are applied and, although there is confidence in the long-term outlook for our products, the balance sheet must be able to withstand expected price volatility in the short to medium term. We will continue to refine our asset portfolio over time to ensure our capital is deployed effectively to generate enhanced returns. Our priority for 2017 is to deliver further productivity improvements while maintaining capital and cost discipline in order to be in a position to resume dividend payments for the end of 2017, and to restore an investment grade credit rating.
"Looking at the nuts and bolts, the focus for the year ahead is on the ongoing implementation of the Operating Model across the portfolio and to continue to leverage the Group's now significantly enhanced technical and marketing capabilities, while also driving our FutureSmart™ mining approach to innovation. Considerable Operating Model and other gains continue to be realised, delivering $1.5 billion of cost and volume improvements in 2016, in roughly equal proportion between cost reductions and volume improvements across the product portfolio. This substantial underlying EBITDA uplift is net of such headwinds as the labour stoppages and record snowfall at Los Bronces and the smelter run-out in our Platinum business. In 2017, we are aiming to deliver an incremental $1 billion of net cost and volume improvements, 75% of which has already been identified.
"In 2017, capital expenditure will be maintained at US$2.5 billion, with stay-in-business capital increased to US$1.2 billion. Capital will be appropriately prioritised, with care taken to ensure that we protect the long term value of our assets. We retain a number of attractive organic options, particularly in our Copper business, which we will continue to progress appropriately and assess in light of our overall capital structure and the prevailing macro environment.
"Keeping our people safe at work has always been an absolute priority. In 2016 we reported a 24% reduction in recordable case frequency rates, but an increase in fatal incidents. Tragically, we lost 11 colleagues during the year, largely due to failures around our critical safety risk areas. We can never accept even one serious injury and our efforts are concentrated around those major risk areas. We are determined that our goal of zero harm is achievable and we are working with every employee to get there.
"Overall, it's clear that as a result of our decisive actions in 2016, and the results delivered by our people across the company, Anglo American is now more robust, with a stronger balance sheet and more competitive cost structure around a world class diversified asset base. We have also taken further strides in transforming the portfolio but benefited from sticking to our overriding commitment that long term shareholder value must be safeguarded. Looking ahead, we must continue to build on this solid progress. Operating discipline is of paramount importance as we strive to complete the journey to a balance sheet that can support competitive shareholder returns and maximise the potential of our differentiated assets and future opportunities. I would like to thank all of our employees for their hard work and commitment over what has been a year of significant change and uncertainty for many and also thank our stakeholders for their ongoing support as we build the foundations for Anglo American's second century."
Read the article online at: https://www.worldcoal.com/coal/22022017/anglo-american-releases-2016-results/
You might also like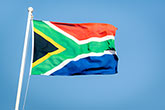 Black Royalty Minerals Koornfontein has signed Bettercoal's letter of commitment.