---
Banpu Public Company Ltd has released its 5-year business plan entitled 'Balanced Growth, World-Class Sustainability'. The plan details guidelines for 2016-2020 around five themes:
Strategic flexibility in the face of economic uncertainty.
Cost reduction and rationalisation, with organic capital expenditure reduced to US$554 million.
Productivity optimisation.
Value-add strategies.
Asset and Corporate Finance strategy, including launching the IPO of its subsidiary, Banpu Power Public Company Ltd.
The company's plan for sustainable growth that balances the development of its renewable energy, conventional power and coal businesses. The company plans to increase its equity-based power generating capacity to 4300 MW by the end of 2025, of which renewable energy will account for 20%.
"Banpu operates on the principle of balanced and sustainable growth in three dimensions: environmental responsibility, social development and economic return. In recent years we have identified and commenced evaluation of a number of renewable energy investments. We have already concluded investment agreements for solar operations and projects in Japan and going forward are aiming to secure further opportunities in Japan, China, Thailand and other countries. Banpu's plans are very much in accordance with the guidelines agreed at the United Nations Climate Change Conference, 'COP21' and the objectives of energy and fuel diversification," said Ms. Somruedee Chaimongkol, CEO of Banpu.
For the coal business, Banpu is to continue the cost reduction programme throughout the value chain with an emphasis on its product development strategy, targeting premium markets such as Japan, Korea and Taiwan. Banpu's 2016 coal sales target is set at approximately 44 million t from its operations in Indonesia, Australia and China. The company will aim to take advantage of low coal asset prices by making synergistic acquisitions which should further drive growth as the coal market recovers.
Banpu's coal sales in 2015 were 41.15 million t, a net decrease of 7% y/y, comprising a lower sale volume of 2.48 million t from Australia mines, and a lower sales volume of 0.82 million t from Indonesia. The average coal selling price in 2015 was US$55.53/t compared to US$65.36/t in 2014, a 15% decrease.
Edited from press release by Angharad Lock
Read the article online at: https://www.worldcoal.com/coal/22022016/banpu-releases-its-sustainable-growth-plan-286/
You might also like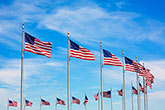 According to a recent release from the EIA, US coal-related CO2 emissions decreased by 68 million t in 2022, while overall US energy-related CO2 emissions increased slightly.