---
Peabody has announced preliminary unaudited financial results for 3Q21. The company expects to report 3Q21 revenue of US$670 – US$690 million, net of US$238 million of unrealised mark-to-market losses related to forward pricing hedges; net loss from continuing operations, net of income taxes of US$55 – US$75 million; net loss attributable to common stockholders of US$40 – US$60 million; and adjusted EBITDA of US$280 – US$290 million. Peabody posted US$193 million of cash margin in support of forward pricing contracts ending the quarter with US$587 million of cash and cash equivalents and has retired senior secured debt of nearly US$250 million year-to-date (YTD) as of 15 October 2021.
"The preliminary financial results we reported continue to demonstrate the disciplined approach we are taking to control costs, expand margins and reduce debt. Coal sales to customers were in excess of US$900 million, the highest level in seven quarters. We remain optimistic about the future given strong coal pricing and global demand fundamentals," said Peabody President and CEO, Jim Grech.
The increase in adjusted EBITDA compared to the prior year of US$95.4 million is attributable to higher realised prices from robust seaborne coal demand and a US$26 million mainly non-cash gain on the sale of Millennium. In 3Q21, revenues and net loss attributable to common stockholders was negatively impacted by approximately US$238 million of unrealised mark-to-market losses primarily related to coal hedges contracted in 1H21, which effectively locked-in the sales price on 2.1 million t of expected production at the company's Wambo Underground mine with settlements of 1.4 million t in 2022 and 0.7 million t in 2023. These hedge contracts were placed to support the profitability of the mine by securing average prices of US$84/t through mid-2023 as part of a strategy to extend the expected life of the mine.
3Q21 cash flows were impacted by US$193 million of cash margin requirements related to the aforementioned mark-to-market losses and US$47 million cash used to retire US$63 million of debt, partially offset by additional ATM equity sale proceeds of US$112 million (9 million shares issued). During the quarter, the company completed additional debt-for-equity exchanges by issuing 2.2 million shares of common stock in exchange for US$30 million of senior secured debt. Subsequent to 30 September 2021, an additional US$30 million of debt was retired, resulting in total senior secured debt retirements YTD of approximately US$250 million.
Peabody expects to report full financial results for the quarter ended 30 September 2021 on 28 October 2021.
Read the article online at: https://www.worldcoal.com/coal/21102021/peabody-reports-preliminary-3q21-results/
You might also like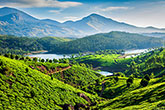 In a push towards eco-friendly coal transportation, Coal India Limited (CIL) has planned a capital investment in 61 first mile connectivity (FMC) projects.