---
A new report by the ASEAN Centre for Energy (ACE) and the World Coal Association (WCA) has found that ASEAN countries will require approximately 234 GW of new coal capacity by 2040 to meet growing energy demand, but with modest investment in clean coal technologies there is capacity to significantly cut emissions.
Analysis compiled in the just-released report, clean coal technology in ASEAN, indicates that investment of US$8.7 billion would incentivise the coal industry to deploy ultra-supercritical technologies such as high efficiency low emissions (HELE), carbon capture utilisation and storage (CCUS) and pollution control technology.
This investment would reduce carbon dioxide (CO2) emissions by 500 million t cumulatively by 2040, equivalent to approximately 25 million tpy of CO2 – an equivalent to taking 110 million cars off the road.
ACE CEO, Dr Nuki Agya Utama, says that with just a modest 6.2% increase on current investment, financial partners have the opportunity to phase-in a raft of proven clean coal technologies which are essential to meeting Paris climate change goals.
"As ASEAN countries modernise and populations increase, it is crucial that we start transitioning to a clean coal fleet. Investing in the most efficient coal plants provides the same level of security of supply with a lower level of emissions. The opportunity is there, and we must take it."
WCA CEO, Michelle Manook, says the report validates the need for industry, governments, and the international finance and investment communities to coalesce around the creation of dedicated and diverse financial support for clean coal projects.
"Given ASEAN's continued reliance on coal, and the wealth of independent climate science which confirms its ongoing role, the time has come to lay the groundwork for a clean coal future.
"The technology is available, the world is crying out for it, so we need to do a better job at fast tracking its deployment. Finance is crucial."
The report identifies nascent clean coal development in the region which suggests that CCUS will become an integral part of decarbonisation. This includes:
Singapore's plan to draw on increased international collaboration to develop CCUS (outlined in its recently published Long-Term Low-Emissions Development Strategy).
Japan's proposed Asia CCUS Network, which will provide opportunities for knowledge exchange, experience sharing, and capacity building.
Indonesia's development of the Gundih CCS pilot project, and a new proposal for CO2-enhanced oil and gas recovery.
Malaysia's high-level participation in capacity development, storage assessments and legal and regulatory workshops.
Read the article online at: https://www.worldcoal.com/coal/21092021/ace-and-wca-modest-clean-coal-investment-will-cut-asean-emissions/
You might also like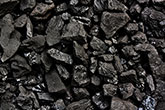 According to a recent release from Rystad Energy, global coal-fired power generation is on track to peak in 2023, as new sources of renewable and low-carbon energy expand rapidly.