---
The coronavirus pandemic and persistently low prices of metallurgical coal have made a strong impact on 1H20 results of the Jastrzebska Spólka Weglowa (JSW) Group. In the 1H20, the group posted a net loss of PLN 973.8 million, compared to the profit of PLN 547.5 million in 2019.
EBITDA for 1H20, net of non-recurring events, was PLN (-)67.5 million. In that period, the Group produced 6.7 million t of coal and 1.6 million t of coke. Notably, in 1H20, the share of metallurgical coal and steam coal in total net production was 79% and 21%, respectively. This means that the production of metallurgical coal was 0.4 million t higher than 2019.
The prices of metallurgical coal and coke for 6 months of the year were PLN 487.78 / t and PLN 792.98 / t, respectively. In 1H20, sales revenues of the JSW Group were PLN 3.5 billion, i.e. 26.5% less than in the same period of 2019. This was the effect of lower sales and lower prices of coal, coke and hydrocarbons. The average sales prices commanded by the JSW Group for metallurgical coal were 30.4% lower, steam coal – 8% lower and coke – 31% lower.
The COVID-19 pandemic reduced the consumption of steel in the entire EU and in all regions of the world. Different kinds of restrictions (business, social etc.) implemented by governments since March 2020 had a significant influence on production activities and industry sectors using steel, especially the automotive sector. Steel production fell 18.7% in the EU and 6% globally, which translated to a weaker demand for our metallurgical coal and coke. In 2Q20, the lower demand for coke was more pronounced, so, considering the situation in the European market, we increased significantly our coke shipments to overseas markets, acquiring new buyers as an alternative to the uncertain European market. Besides, we supply our clients mainly on the basis of long-term contracts, which have not been terminated, but only 'periodically' limited and are likely to return to full performance after the restrictions caused by COVID-19 are lifted," explained Wlodzimierz Herezniak, President of the JSW Management Board.
Read the article online at: https://www.worldcoal.com/coal/21082020/jsw-affected-by-covid-19/
You might also like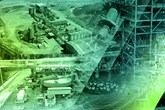 DRA Global has secured the contract for a major design package for Whitehaven Coal's Vickery Extension Project located in New South Wales, Australia.