---
On 17 August 2018, New Zealand's High Court has ruled in favour of L&M Coal Holdings Limited's (LMCH) US$40 million legal action against Bathurst Resources Limited (BRL) and its subsidiary Buller Coal Limited (Buller).
LMCH successfully argued that further payment for West Coast coal assets that it sold to Buller in 2010 in a deferred settlement agreement was due because Buller had triggered agreed production levels.
LMCH sought to resolve the matter amicably before taking court action but was not able to negotiate an acceptable arrangement with BRL.
The High Court judgment entitles LMCH to the US$40 million amount, together with interest and legal costs.
LMCH will continue to press BRL to fully comply with a number of other outstanding contractual obligations in connection with the permits for mining on the Denniston Plateau, which LMCH sold to Bathurst eight years ago.
BRL has already advised LMCH that it intends to appeal the decision. LMCH will oppose any appeal and invites BRL to focus constructively on taking active steps to commence exploiting the valuable coal resources on the Denniston Plateau from which LMCH is entitled to be paid royalties.
When the next production threshold is met, BRL will be required to pay to LMCH the next US$40 million of the deferred sale consideration, as well as issue the performance shares to LMCH as required under the sale arrangements (equating to 5% of the post-issue share capital of Bathurst). The performance shares are also required to be issued upon Bathurst receiving notice of a third party proposal to acquire more than 50% of Bathurst shares.
Read the article online at: https://www.worldcoal.com/coal/21082018/lmch-wins-legal-battle-against-bathurst-resources/
You might also like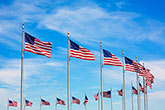 According to a recent release from the EIA, US coal-related CO2 emissions decreased by 68 million t in 2022, while overall US energy-related CO2 emissions increased slightly.