---
Natural Resources and Mines Minister, Dr Anthony Lynham, has announced that coal dust reforms have begun as a government priority to protect the health and safety of coal workers.
Dr Lynham told Parliament that action was underway on changes to the regulation of coal dust, which causes coal workers' pneumoconiosis.
He said the Coal Mining Safety and Health Advisory Committee of union, employer and departmental representatives was working as a priority on measures to tackle the re-emergence of coal workers' pneumoconiosis (CWP).
"The advisory committee is already working on a number of important actions, including regulatory changes to the dust monitoring system. It will develop minimum training and experience standards for nominated medical advisers. Further, I am very keen to see more transparency on dust monitoring, and I want the committee to look very carefully at how this can be achieved. I encourage all the advisory committee members, including the CFMEU, to continue to examine all of the evidence, and work together to provide me with full, frank and considered advice. I commit to act swiftly, in consultation with all parties, and to take whatever action is required to protect the health and safety of our coal miners," he said.
Highlights:
Departmental inspectors were taking "firm action" with a mine that recently exceeded regulated dust limits.
Coal Mine Workers' Health Scheme records have been cross-checked against Queensland hospital admission data to identify any possible unreported cases of coal workers' pneumoconiosis.
Any coal mine worker who has any concerns that they may have this condition should contact their local doctor.
Any coal mine worker with a CWP diagnosis or a suspected CWP diagnosis should contact mines inspectors on 13QGOV (13 74 68).
Queensland has six confirmed cases of CWP.

Dr Lynham announced a five-point action plan in January to help identify and prevent coal workers' pneumoconiosis.

Edited from press release by Angharad Lock
Read the article online at: https://www.worldcoal.com/coal/21042016/lynham-coal-dust-reforms-a-priority-job-644/
You might also like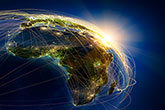 Contango Holdings Plc has advised that the production of washed coking coal has commenced at its flagship Lubu Coking Coal Project in Zimbabwe.