IEEFA highlights coal plant updates from West Virginia
Published by Will Owen, Editor
World Coal,
---
Seth Feaster, IEEFA, has authored a release commenting on the latest developments concerning the Pleasant coal plant in West Virginia and their implications for the industry.
Highlights:
In West Virginia, where the state has been trying to save the 1300 MW, 43-year-old Pleasants coal plant from the wrecking ball, the fate of the plant remains unresolved.
As the rescue effort continues to play out, red flags that warn of coal power's high cost to ratepayers – and unprofitability for plant owners – have been multiplying across the region.
West Virginia's scattershot approach and lack of any clear plan or commitment to save Pleasants has not benefited anyone – especially not ratepayers, Pleasants County, or the workers at the plant.
Feaster's release reads as follows:
In West Virginia, where the state has been trying to save the 1300 MW, 43-year-old Pleasants coal plant from the wrecking ball, the fate of the plant remains unresolved. Despite the recent announcement of a potential sale of the plant to Omnis Fuel Technologies for use as part of a graphite and hydrogen project, the plant has stopped operating and was placed in 'mothballed' status on 1 June.
The most relevant case might be the announcement from Potomac Edison – one of the two regulated utilities that West Virginia has asked to look into buying Pleasants – that it was seeking approval from regulators in Maryland to end its power-purchase agreement with the Warrior Run coal plant seven years early, saying it would save customers US$80 million. Warrior Run is owned by AES, a big power company with its main utility operations in Indiana and Ohio.
The US$80 million in savings is eye-opening because the 180 MW plant, which sits just across the West Virginia border near Cumberland, Maryland, is 20 years newer than Pleasants, having opened in 2000. Warrior Run is just an hour-and-a-half drive away from the 1100 MW Fort Martin coal plant, owned by Monongahela Power, which Potomac Edison and Monongahela Power have said that they would likely close if they purchased Pleasants. Both are subsidiaries of the big Ohio-based power company FirstEnergy.
Also relevant is the recent closure of another coal-fired plant, W.H. Sammis, a 1490 MW plant that sits just across the Ohio River from the northern tip of West Virginia. Both Pleasants and Sammis had been owned by Energy Harbor. The plants had been indirectly saved back in 2019 by the passage of Ohio's HB6, a US$1 billion bailout for Energy Harbor's nuclear plants, with CEO John Judge saying at the time that the bailout would make the company financially healthy enough to keep the coal plants open. But the nuclear subsidies under HB6 were repealed in 2021, after a far-reaching corruption scheme to pass the bill was revealed. A year later, Energy Harbor announced the closures, essentially confirming that they were losing too much money to remain open. Sammis retired on 3 May, a month earlier than expected.
In Pennsylvania, the state's largest coal plant – the 1888 MW, three-unit Homer City facility – is scheduled to close by 1 July. Homer City, like Pleasants and Sammis, sells its power into the PJM power grid. In their April announcement, the plant's private equity owners said they were shuttering the facility because intense competition from gas-fired generation has made coal power uncompetitive.
Age is a factor, too. Two of the Homer City units came online in 1969, making them 54 years old. The third, now 46 years old, came online in 1977. Many of the gas plants these coal-fired facilities are competing with are newer and more efficient. West Virginia and Pennsylvania are also both big producers of gas from fracking, and the low cost of that fuel is a key competitive factor pushing the coal plants out of the market.
More evidence that coal is no longer competitive for electricity production comes from Kentucky. In May, Louisville Gas and Electric and Kentucky Utilities, both subsidiaries of Allentown, Penn.-based PPL Corp., filed a request to close about 1500 MW of coal-fired capacity at four units across the state. The units would be replaced with two new gas plants totalling 1250 MW, plus battery storage and about 1000 MW of solar capacity.
Executives at PPL said a new Kentucky state law designed to prevent or slow the retirement of fossil-fuelled power plants did not dissuade them from seeking the closures. On a conference call with investors, PPL's CEO, Vincent Sorgi, was blunt, saying, "we believe investing hundreds of millions of dollars in environmental controls to continue operating aging, uneconomic coal plants is not in our customers' best interest."
Back at Pleasants, the road to saving the plant has taken some unexpected turns. First, the little-known Omnis Fuel Technologies has reportedly signed a letter of intent to acquire Pleasants, with a deadline of 31 July to close the deal. In a progress update with the West Virginia Public Service Commission (PSC) dated 24 May, Monongahela Power and Potomac Edison said that Omnis is seeking to acquire the plant from ETEM, the current owner, and use it to generate energy using hydrogen produced as a byproduct of graphite production.
If the deal happens, it is not known what timeline Omnis has for bringing the plant back into operation, or whether it would even continue to use coal. Omnis does not appear on a November 2022 list of 21 projects (including three graphic production projects) funded with US$2.8 billion from the Department of Energy for US battery production.
Monongahela Power and Potomac Edison say they are continuing to negotiate with ETEM in case the other deal doesn't work out. But even if an agreement is reached with the two utilities, many hurdles remain. So far, the two utilities would only be studying the possibility of owning and operating the plant. Before that happens, they would have to make a formal proposal to the PSC, which could include a significant rate increase to make the plant viable. As it is, the currently proposed rate increase of US$3 million a month while the study takes place would likely face legal challenges if it were enacted, partly because the money would not benefit ratepayers – Pleasants would not burn any coal or produce any power while the study was completed. And even if the utilities decide that they are interested in buying the plant, it is likely they would propose closing their Fort Martin plant as a cost-saving measure.
But as the negotiations to save Pleasants dragged on, the 1 June date that Energy Harbor had requested to deactivate the plant did not change, and was not withdrawn. Instead, Energy Harbor – which was operating the plant – put it into a mothballed status with PJM, the grid operator. So, while it is not retired, it is not immediately operational either.
Whatever the final outcome, one thing is clear: West Virginia's scattershot approach and lack of any clear plan or commitment to save Pleasants has not benefited anyone:
Not the coal industry, since it remains unclear when, or even if, the plant will burn coal again.
Not ratepayers, who face the risk of higher bills just to keep the plant around, and have yet to find out how much more it might cost them to actually have the plant operate. This includes industrial ratepayers, who are concerned they might need to lay off some of their own workers due to higher electric bills.
Not Pleasants County and the workers at the plant, who continue to face an uncertain future.
Not Monongahela County, where the future of the Fort Martin coal plant and its workers also may now be in doubt.
And not West Virginia, which gave up millions in tax dollars that the plant had been paying while not getting any long-term economic benefits for its investment.
Across the region, the decline of coal-fired power has come largely as a consequence of a decade-long embrace of shale gas production. And the state's ad-hoc approach to saving a single coal plant does not seem like much of a commitment to providing a future of sustainable economic growth for the people and businesses of West Virginia.
Read the article online at: https://www.worldcoal.com/coal/20062023/ieefa-highlights-coal-plant-updates-from-west-virginia/
You might also like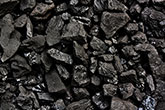 According to a recent release from Rystad Energy, global coal-fired power generation is on track to peak in 2023, as new sources of renewable and low-carbon energy expand rapidly.