---
Bravus Mining & Resources has added BCF Concreting to its list of suppliers at the Carmichael coal mine, in Queensland, Australia.
BCF Concreting was recently called upon by Bravus for extra concrete at short notice from the Carmichael mine.
"We were able to step in and work with Bravus at short notice because our technology enables us to both mobilise quickly and mix the right kind of concrete remotely and with precision," said Michael Davis, Founder and Managing Director of Indigenous-owned BCF Concreting.
"We had a team of six and one of our three volumetric mixing trucks on Bravus' site within a few days and producing concrete not long after that.
"I have to say the Bravus commercial team was also great to work with, and the smoothness of that contracting process, together with the advantages of our new-to-industry technology, meant we were able to get this job done so efficiently."
Bravus Mining and Resources CEO, David Boshoff, commended Michael and his Rockhampton-based team on their work.
"The Rockhampton region is a world-class mining service centre, but BCF Concreting blew us away with their professionalism, mobilisation time, and technology-focused solutions," Boshoff added.
"Responsiveness and on-time delivery is so important for us as we put the finishing touches on the construction, testing and commissioning phase of the project and move into full operations."
BCF Concreting has a 30-year history and relocated to Rockhampton in 2019, drawn to the region by the promise of work with major projects.
The company had built strong partnerships with Central Queensland's Traditional Owner groups, but had been waiting for the right opportunity to prove their capabilities on a major construction or civil project.
"We had done some subcontracting work on the Carmichael Project before, but to be engaged by Bravus directly is a big step forward," he said.
"We work with technology that's new to the concreting industry, so part of what we do is about educating clients that the way it's been done in the past isn't necessarily the best way.
"We are getting traction, though, and as well as working with Bravus, we recently secured a long-term precast supply contract for a pipeline project in Central Queensland.
"The hope is as we win more major project work we can look at relocating the manufacturing arm of our business to Central Queensland to boost skilled employment for First Nations people even further."
The BCF contract adds to the more than AUS$1 billion that has been paid to regional Queensland contractors and businesses since construction on the Carmichael Project began and continues Bravus' long-term partnerships with skilled Indigenous suppliers.
Read the article online at: https://www.worldcoal.com/coal/20042022/bravus-contracts-bcf-concreting/
You might also like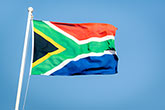 Black Royalty Minerals Koornfontein has signed Bettercoal's letter of commitment.