---
The Department of the Interior has announced that the Office of Surface Mining Reclamation and Enforcement (OSMRE) is extending the Abandoned Mine Reclamation Fund programme through 2034 and making other changes to the programme, as directed by the Bipartisan Infrastructure Law. This extension, through an interim final rule, will provide for continued funding to states and Tribes for reclaiming hazardous abandoned mines, replacing polluted water supplies, and reducing legacy pollution in coalfield communities.
"Hardworking coalfield communities helped power our country. As the country shifts toward developing a robust and sustainable clean energy future, we need to do everything we can to help them succeed and gather the resources to create jobs, revitalise communities, and address legacy pollution," said Laura Daniel-Davis, Principal Deputy Assistant Secretary for Land and Minerals Management. "The Bipartisan Infrastructure Law will make critical investments to help communities eliminate dangerous conditions and pollution caused by past coal mining, all while building the foundation for additional jobs in the future once sites are cleaned up and can support new economic development opportunities."
The interim final rule reflects the Abandoned Mine Land (AML) Reclamation Amendments of 2021, extends OSMRE's authority to collect reclamation fees for an additional 13 years, and reduces the fee rates by 20%. This rule provides consistency between OSMRE's regulations and the new law and clarifies that fee collections are to continue without interruption at the new rates.
The Bipartisan Infrastructure Law contains additional impacts to the Abandoned Mine Land Program, including an investment of US$11.3 billion to accelerate and expand AML clean-up activities throughout the country. These funds support vitally needed jobs for coal communities by funding projects that close dangerous mine shafts, reclaim unstable slopes, improve water quality by treating acid mine drainage, and restore water supplies damaged by mining.
Collectively, these funds represent one of the most significant investments in the revitalisation of America's coalfield communities since passage of the Surface Mining Control and Reclamation Act of 1977. Since the establishment of the AML fund, OSMRE has distributed more than US$6 billion to states and Tribes for AML reclamation activities.
Read the article online at: https://www.worldcoal.com/coal/20012022/osmre-extends-abandoned-mine-land-program-through-2034/
You might also like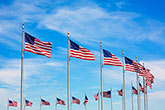 According to a recent release from the EIA, US coal-related CO2 emissions decreased by 68 million t in 2022, while overall US energy-related CO2 emissions increased slightly.